August 3, 2015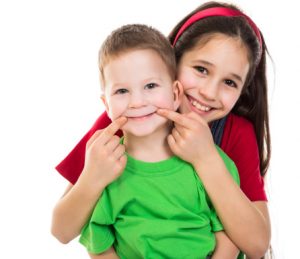 Good dental care is an important part of maintaining your child's health. Dr. Frank Marchese of Arbor Dental Care in Lisle, Illinois performs back-to-school dental check-ups to look for decay and bite alignment and to apply preventive fluoride treatments and sealants to ensure healthy smiles through childhood and beyond.
The start of school will be here before you know it–time for those important errands and purchases. While you're thinking about the best deal on backpack or scientific calculator,
have you scheduled your child's back-to-school check-up with Dr. Frank Marchese, children's and family dentist in Lisle, Illinois?

Kids, just like adults, need regular dental care
Preventive dental care is crucial for the whole family–children through senior adults. Young teeth and gums need attention to prevent decay and other dental problems detrimental to overall health and to how well they concentrate and perform in school.
The American Dental Association states that more than half of school-age children (5 to 9 years old) have at least one cavity that has been or needs to be filled. Routine dental screenings by age 3 can change that number, and keep kids performing at their best when school is in session.
Components of a pediatric dental exam
Dr. Marchese is known for the friendly, relaxed way he examines and treats his patients. This is especially true for the youngsters who sit in his dental chair.
His routine dental exam consists of:
a visual exam for decay and proper tooth alignment
x-rays to check on tooth and jaw development
a hygienic cleaning to remove plaque and tartar and to polish teeth
During check-ups Dr. Marchese and his team teach children proper brushing and flossing techniques and emphasize the importance of a healthy diet. The team also informs mom and dad of any existing problems and their treatment and what may be needed in terms of mouthguards for sports or orthodontic correction. The American Dental Association recommends orthodontic screening by age 7.
Fluoride and sealants protect young teeth
People have used fluoride toothpastes and mouth rinses for years, but did you know that in-office fluoride treatments add another layer of protection against tooth decay?  Painted on exposed tooth surfaces, especially at the gum line and the deep grooves on back and pre-molars, fluoride treatments are painless, fast and affordable insurance against cavities and tooth sensitivity. Fluoride protects teeth with restorations and braces, and benefits adult members of the family, too.
Plastic sealants guard against decay as well, particularly in the back teeth. Consisting of a "painted on" plastic material, the sealants go on quickly and smoothly. Dr. Marchese hardens the material with a special curing  light and informs patients that sealants last for years without re-application. Sealants keep the acid secreted by oral bacteria from eating away at tooth enamel.
Catch dental problems now
Dr. Marchese encourages parents to establish good dental habits early on in their children's lives. Early intervention keeps teeth and gums healthy and catches small problems before they become serious.
Now's the time to schedule that back-to-school dental appointment. Contact Arbor Dental for your appointment with the best children's and family dentist in LIsle, Illinois, Frank J. Marchese DDS.

Comments Off

on Frank J. Marchese DDS, Lisle, Illinois family dentist, wants to see your child for a back-to-school check-up
No Comments
No comments yet.
RSS feed for comments on this post.
Sorry, the comment form is closed at this time.