Advanced Technology & Comforts for Lisle Dental Patients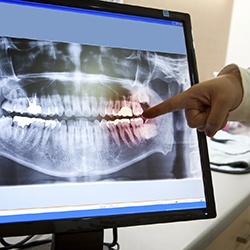 Arbor Dental Care offers modern, advanced dental care to Lisle and surrounding communities. In fact, Dr. Frank Marchese is known for his ability to handle extremely complex cases, and with his daughter, Dr. Nellie Marchese, on the team, we can offer even more advanced treatments. In order to do this, however, we need the right tools. That's why we've equipped our dental office with a variety of the latest dental technologies, including:
Intraoral Cameras
Treatment Magnification Loupes
State-of-the-Art Sterilization Center
Digital X-Rays
Diode Laser for Periodontal Treatment
Digital Diagnostic Photography
Intraoral Spectrophotometer for Digital Shade Matching
In-Office Microscope for All Lab Work
Each of these technologies adds something to our ability to perform a variety of general, restorative, and cosmetic dentistry treatments. Some of these technologies help us better find and diagnose dental health problems.
Intraoral Cameras & Digital X-Rays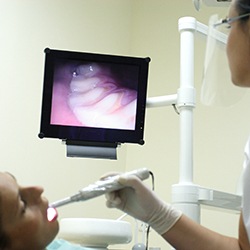 With intraoral cameras and digital X-rays, we can show you what the inside of your mouth and bones look like, helping you better understand problems like bone loss due to gum disease. This level of in-depth information can help you make the best decisions possible for your own dental treatment.
Diode Lasers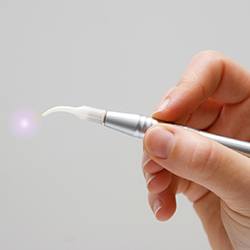 Diode lasers have vastly improved our ability to perform periodontal therapy with precision and comfort. With dental lasers, we can greatly reduce bleeding and discomfort, shorten healing time, and more effectively target problem areas.
Shade-Matching Technology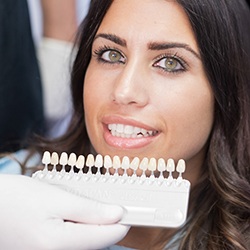 When we're creating dental restorations, including porcelain veneers, porcelain crowns, and porcelain dental implant restorations, we can use special shade-matching technology to make sure that the results look completely natural and blend nicely with your smile. As a trusted source for restorative and cosmetic dentistry, we want to make sure that we're capable of producing satisfying results for your full-mouth reconstruction or cosmetic dental treatment plan.
Ultimate Patient Comfort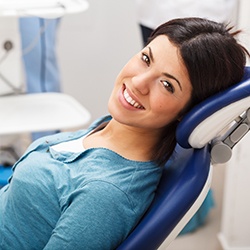 Every operatory features TVs, pillows, and a big picture window overlooking the garden area. We perform a lot of complex cases that take time to address, so you can watch DVDs on the TVs to keep you entertained during longer procedures. For your comfort, we also offer nitrous oxide and light oral sedation to make sure that you have access to a stress-free dental care experience.
Arbor Dental Care and Drs. Frank and Nellie Marchese are dedicated to providing you with a dental care experience that is relaxed and comfortable. We invite you to contact our Lisle dental office to make an appointment. We serve surrounding communities, including Naperville and Downers Grove, offering comprehensive general dental care, cosmetic, restorative, and implant dentistry.