Teeth Whitening – Lisle, IL
We Can Brighten Your Smile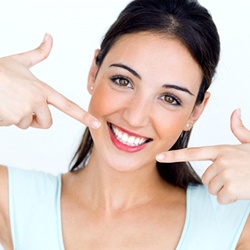 First on the list of almost every patient who visits Arbor Dental Care for cosmetic treatment - a brighter smile! If you'd like to brighten your teeth, your dentist in Lisle offers both in-office and at-home treatment options. If you're ready to get started, give our team a call. We'll schedule a cosmetic dentistry consultation to evaluate your current smile and create a plan to help you reach your smile whitening goals.
Types of Tooth Stains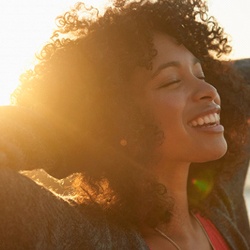 There are essentially two kinds of tooth stains: extrinsic and intrinsic.
Extrinsic stains develop on the surface of the teeth. They typically form as a result of smoking/chewing tobacco or frequently consuming foods and drinks that discolor enamel, such as coffee, wine, berries, and darkly pigmented sauces. These stains can often be removed with regular brushing, flossing, and dental cleanings, but if they are more significant, they will require professional whitening to correct.
Intrinsic stains, on the other hand, are more severe, occurring beneath the surface of the teeth. They can be the result of trauma, overuse of certain medications, too much fluoride consumption during childhood, or erosion/thinning of the enamel. While even whitening toothpastes might not be effective at blasting away these stains, our whitening treatment definitely can be.
How Our Take-Home Whitening Trays Work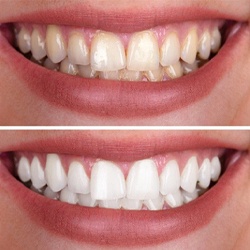 Unlike the store-bought varieties, our at-home teeth whitening kits use professional grade whitening gel and custom crafted application trays. This means the higher doses of whitener remain in place and active on the surfaces of teeth for a significantly longer time. The treatment process is entirely customized to meet patients' unique goals. In most cases, patients begin to notice improvement right away, and they achieve their desired result after about two weeks of daily application. Of course, store-bought kits can come in handy for quick touchups in between or slight shade adjustments.
How to Make Your Results Last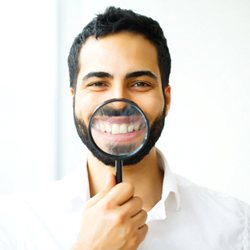 While not even our professional teeth whitening treatment is designed to last forever, there are certain things you can do to extend the lifespan of your results as long as possible. Here are a few tips to keep you smiling bright:
Brush your teeth twice a day, and use a whitening toothpaste at least once or twice a week.
Floss at least once daily to prevent plaque from accumulating between your teeth and contributing to yellow stains.
Attend a dental checkup and cleaning with us twice a year, or every six months. Regular cleanings remove surface stains before they can settle deep within the enamel.
If you currently smoke or chew tobacco, we urge you to consider quitting.
Limit your consumption of staining foods and drinks. Brush your teeth or rinse with water after eating/drinking these items.
Sip staining liquids through a straw to minimize direct exposure to your teeth.