TMJ/Bruxism Treatment in Lisle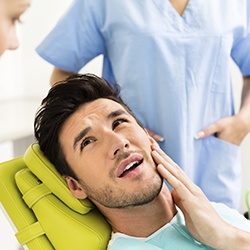 Bruxism is the name of an oral health condition that leads to unconscious teeth grinding and clenching, and because it often occurs only during sleep, many people who suffer from this condition are unaware they even have it. In some cases, bruxism is a result of added stress, lasts a short time, and resolves on its own. For others, the condition is chronic and requires treatment. Contact our Lisle dental team if you're concerned you may be suffering from bruxism or TMJD pain, and we'll schedule an appointment to evaluate your smile and start your treatment plan.
How Will I Know if I Have Bruxism?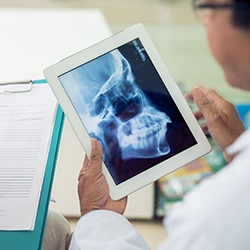 Regardless of the cause of teeth grinding, there are several warning signs that indicate patients may be suffering from this oral health condition. If you notice any of the following symptoms, please don't hesitate to get in touch:
Teeth that appear shorter or worn, incisors (canines) that appear flattened are often the most noticeable
Waking yourself or a bed partner with the sound of teeth grinding or clenching
Chronic headaches, tooth sensitivity, or jaw pain with symptoms often more pronounced right after awakening
We'll screen for early indicators of bruxism as part of every six month appointment, but please let us know if you're ever concerned about the condition.
How is Bruxism Treated?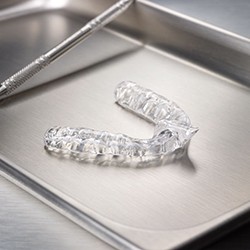 In most cases, we'll recommend patients use a nightguard to prevent unnecessary wear and tear on teeth caused by teeth grinding and clenching during sleep. These customized trays are very comfortable, allowing patients to speak and breathe easily. When worn, they create a physical barrier between teeth and reduce friction, so teeth are not worn or damaged.
Does Bruxism Cause TMJD?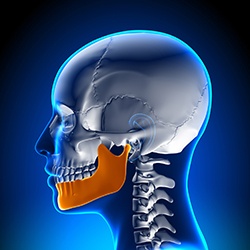 Untreated teeth grinding and clenching may place undue strain on the jaw joint causing pain or impeding movement. Paients may experience clicking in the jaw or have occurances of the jaw locking. Not all patients with bruxism suffer from TMJ dysfunction, but when left untreated, it does significantly increase the risk for this oral health condition. TMJD can also be caused by a traumatic experience or an inflammatory disease.