Completing Lisle Smiles with Dentures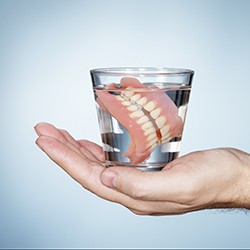 Patients who've experienced advanced tooth loss deserve a smile restoration that returns not just the lost tooth but the lost confidence and function as well. Custom crafted, comfortable partial and full dentures at Arbor Dental Care deliver results that look and feel great and last for years. If you're in need of a new denture or want to adjust your existing denture, please don't hesitate to contact us in Lisle to schedule an appointment with our team. We'll examine your smile and make sure you get the full, flawless smile you deserve.
What is a Partial?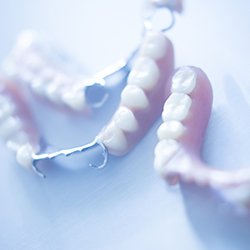 Partials are dentures that fill in gaps between missing teeth. These prosthetics are made with a gum-colored base material that is crafted to fit snuggly between teeth. The base can support numerous replacement teeth, and they are typically held in place with metal bars connected to remaining healthy teeth.
What is a Full Denture?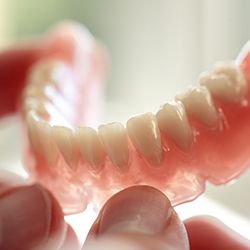 As the name suggests, a full denture is used to replace the entire row of teeth. Like a partial, dentures are formed by crafting a gum-colored base to support replacement teeth. Unlike partials that are attached to surrounding teeth, dentures rely on suction between the gums and denture base for stability.
What are Dental Implants?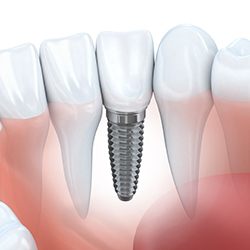 Dental implants are small posts that we can insert into the gum line to replace lost tooth roots. For patients with dentures, dental implants can provide increased stability and improved function. Don't hesitate to ask about your dental implant options during your tooth replacement consultation.