Cosmetic Bonding – Lisle, IL
A Quick Solution to Minor Dental Flaws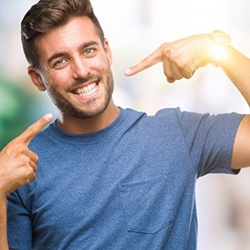 If you only wish to correct a couple of minor imperfections in your smile, then some of our other cosmetic dentistry services might seem a bit unnecessary. At Arbor Dental Care, Dr. Frank and Dr. Nellie can fix small chips, gaps, and stains in a faster, more conservative, and more affordable way. With cosmetic bonding, you can attain a flawless smile in just one appointment! If you'd like to find out more about how cosmetic bonding can help you, contact our team to schedule a consultation.
What Is Cosmetic Bonding?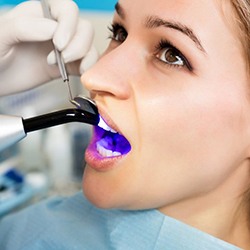 As the name implies, this treatment involves "bonding" a tooth-colored material onto a tooth. We utilize a putty-like substance called composite resin, which is actually the same material used in tooth-colored fillings. The resin is versatile enough to be sculpted in various ways to fix many different smile imperfections. Because the material is personalized to match the color of your teeth, it will blend in with the rest of your smile and give you very natural-looking results.
Is Cosmetic Bonding Right for Me?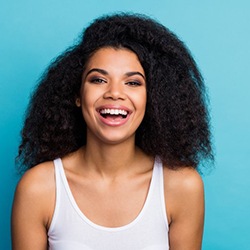 Not only can composite resin heal teeth that have been damaged by cavities, but it can also correct a wide variety of aesthetic issues, such as:
Stubborn stains
Chipped or cracked enamel
Teeth that appear worn-down or shorter than the others
Small gaps between the front teeth
More significant problems might be better addressed with other cosmetic treatments. During a consultation, Dr. Frank or Dr. Nellie can examine your smile and determine the best way to make it shine.
The Cosmetic Bonding Procedure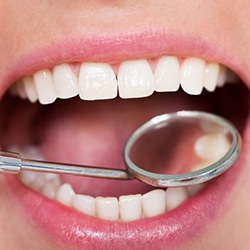 Cosmetic bonding is a simple process that often takes as little as 30-60 minutes per tooth. In most cases, it's painless enough that no numbing is required.
Benefits of Cosmetic Bonding
In addition to being quicker and easier than many other cosmetic dental treatments, bonding offers the following benefits:
It's a cost-effective way to transform your smile for the better.
Your results will look so natural that onlookers won't even be able to tell that you had dental work done.
Less, if any, enamel must be removed. This makes bonding a much more conservative option than alternatives like porcelain veneers or dental crowns.
With the right aftercare, your results can last up to 10 years. This includes diligent brushing and flossing, routine dental checkups, and avoiding bad oral habits like smoking and chewing on ice.