Dental Implants – Lisle, IL
Restore Your Smile's Health, Function, and Beauty!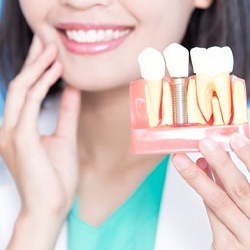 Traditional tooth replacement options only restore the visible portion of your smile. Without the stabilizing effect of the missing tooth's roots, these treatments rely on the surrounding teeth or oral structures for support. At Arbor Dental Care, we offer a better solution: dental implants in Lisle. Whether you're missing one tooth or a full arch of teeth, we can help restore your smile's health, function, and beauty. Call our Lisle dental team today to schedule your consultation and discover if an implant-supported tooth replacement is right for you!
Why Choose Arbor Dental Care For Dental Implants?
Entire Dental Implant Process Completed Under One Roof
Replace Any Number of Missing Teeth
Fair and Honest Fees with no Hidden Surprises
What Are Dental Implants?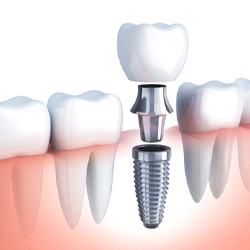 Dental implants aim to rebuild the entire structure of a missing tooth (or teeth). Below the gumline, the missing roots are replaced by a small titanium post that's inserted directly into the jawbone. On top of it is a small connecter piece called an abutment, which fastens the final restoration in place above your gumline. The final restoration is a custom-made crown, bridge, or denture that is crafted from high-quality and natural-looking materials to blend in seamlessly with the rest of your pearly whites. The end result is a smile that looks, feels, and functions just like natural.
The Dental Implant Process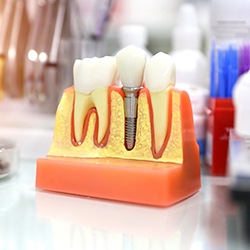 There are two phases in the dental implant process - surgical implant placement and restoration. At Arbor Dental Care, we're proud to offer start-to-finish convenience as our highly trained Lisle dentist can perform both steps right here in our practice. You'll feel comfortable and at-ease as your smile is rebuilt in a familiar office by a dental team you already know and trust. We'll personally ensure your dental implant placement goes as smoothly as possible and that your new restoration fits in perfectly with the rest of your pearly whites.
Benefits of Dental Implants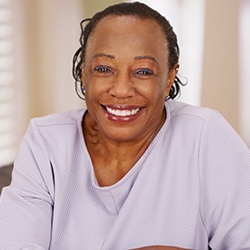 Implants go beyond the gums' surface to replace the entire tooth. As a result, they offer various benefits you won't get with normal dentures or bridges. These include more confidence, more stability, and a higher quality of life, just to name a few. Although implants tend to cost more upfront compared to other replacement choices, you'll find that they are well worth the investment both in the short and long terms. It's why more than 500,000 people get implants every year! Would you like to learn more about everything dental implants can give you? Schedule an appointment with us today!
Who Dental Implants Can Help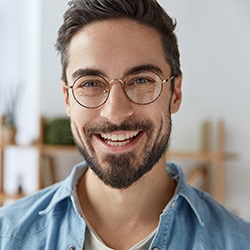 Nearly any healthy adult suffering from tooth loss can enjoy the benefits of dental implants. However, you may need to complete a few preliminary treatments beforehand to ensure that your dental implants are as successful as possible. During your initial consultation, we'll carefully review your medical history, oral health, and jawbone density to ensure you're a good candidate. If needed, we'll work with you to address any issues standing between you and your new smile!
Understanding the Cost of Dental Implants
The price of a dental implant treatment can vary dramatically from case to case. This is because everyone has their own needs when it comes to replacing teeth. Some only need to fill in a single gap while others need to replace an entire arch, and preliminary treatments may or may not be required to ensure that the implant surgery is successful. Our team will work with you to make sure that you can get the treatment you need without breaking the bank. Below are some of the factors you'll need to keep in mind when considering the final cost of implants.
Dental Implant FAQs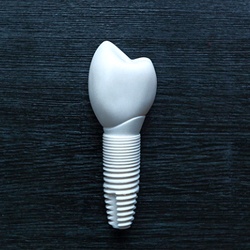 If you're ready to invest in the next best thing to your real teeth, dental implants might be the solution for you. Since they recreate the entire tooth structure, they allow you to enjoy a variety of benefits not possible with any other treatment. Although you'd like to experience their advantages for yourself, it's normal to have a few questions before you're ready to commit to the treatment. Here are the answers to a few of the most common questions we're asked to help you determine if they are the right option for you.