Dental Checkups & Cleanings in Lisle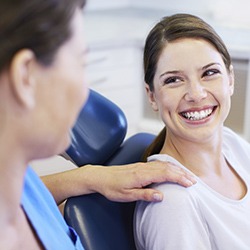 Maintaining your good oral health truly depends on a trustworthy partnership between you and Drs. Marchese at Arbor Dental Care. We count on you to do your part by adhering to your daily oral hygiene routine at home and we know you count on us to provide the best possible teeth cleanings at your regularly scheduled dental checkups. Together, we can make sure you enjoy healthy teeth and gums not only for the sake of your oral health, but your general health, as well.
To help you take care of your teeth and gums in between visits to our office, the dentists at Arbor Dental Care and their staff take the time to answer your questions and show you how to effectively brush and floss your teeth. Needless to say, your daily oral hygiene routine is as critical to maintaining your smile and overall oral health as your regularly scheduled dental checkups.
Dental Health and Overall Health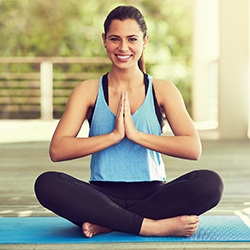 We don't need to tell you that brushing and flossing at home along with the professional cleanings we provide go a long way toward keeping your smile healthy. But did you know that these practices could also play a critical role in the condition of your overall health? Dentists, physicians and researchers all agree that there is a link between oral health and general health. Called the oral-systemic connection, this link points to the relationship between gum disease and other bodily illnesses and health conditions. Researchers have discovered that the same inflammatory response that develops with periodontal disease is connected to the inflammation associated with hypertension, stroke, heart disease, and other maladies. Thus, you may be able to avoid these and other illnesses simply by taking good care of your teeth and gums.
Dental Cleanings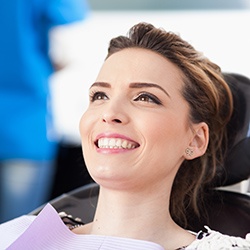 One of the best ways to make sure your teeth and gums are healthy is to have regular dental cleanings at Arbor Dental Care. Our skilled dental hygienists carefully clean all the surfaces of your teeth and remove plaque, food particles and bits of tartar.
After a dental cleaning with one of the skilled hygienists at Arbor Dental Care, your mouth will feel refreshed. More importantly, we can remove surface stains from your teeth, so your smile will be brighter after a professional cleaning, too. In addition to cleaning the surfaces of your teeth, the hygienist will floss between all your teeth in order to remove small particles of food and plaque, a sticky film made up of bacteria, mucus, and trace amounts of food. Plaque is the precursor to gum disease, so making sure it doesn't linger on or between your teeth is imperative to your oral health.
At-Home Hygiene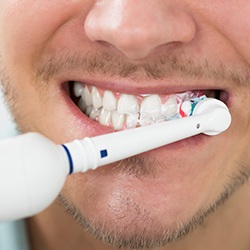 To make sure you're doing the best job possible when you brush and floss your teeth at home, Drs. Frank and Jeanelle Marchese would like to offer the following tips.
1. Use a toothbrush with soft bristles and fluoride toothpaste approved by the American Dental Association.
2. Spend at least two minutes two times a day brushing your teeth.
3. Hold your toothbrush at a 45-degree angle against your teeth, so you clean your teeth as well as gums.
4. Brush in a circular motion along the outside of your teeth, back and forth along the chewing surfaces of molars and up and down along the interior surfaces.
5. Use 18 inches of floss and advance the floss as you move from one pair of teeth to the next.
6. Floss up and down and back and forth.
7. Floss between teeth and all the way down to the gum line.
Contact our dental office for your appointment today. Our Lisle dental practice serves the Naperville and Downers Grove communities with comprehensive dental care for the entire family.