Your Lisle Emergency Dentist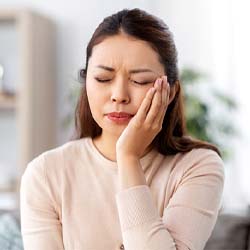 No two emergencies are alike, but they do all have one thing in common—they never happen at the right time. When you have a dental emergency, you need a dentist who is ready when you need them. Dr. Frank and Dr. Nellie Marchese are the emergency dentists, Lisle, counts on for availability as well as professional and knowledgeable treatment.
Common Dental Emergencies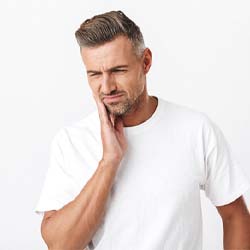 Basically, any dental problem that requires immediate treatment to save a tooth, stop bleeding that is ongoing or relieve serious pain is a dental emergency. Some of the more common dental emergencies include:
Pain and swelling
A knocked out tooth
A loose tooth
Teeth that are newly out of alignment
Chipped or fractured teeth
A bleeding injury of the lips, cheeks, mouth or tongue
If you are experiencing any of these circumstances, then call Arbor Dental Care immediately. We are open every day, Monday through Friday, and we will do our very best to schedule an appointment for you as soon as possible. With some dental emergencies, seeing a dentist within half-an-hour or less can be the difference between saving and losing a tooth. So, be sure to keep Arbor Dental Care's phone number and address handy.
Avoiding Dental Emergencies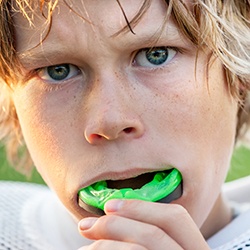 You can take comfort in knowing that Dr. Marchese and the staff at Arbor Dental Care are here when you have an emergency. However, if you can avoid a dental emergency to begin with, that's always best. With this in mind, here are some useful tips for preventing dental emergencies:
Schedule regular dental checkups with Dr. Marchese to ensure that your teeth are healthy and strong.
Wear a mouthguard during sports activities—games and practices—to help prevent teeth from being chipped, knocked out or broken.
Don't chew on ice or other hard objects, which can chip or fracture your teeth.
Dental Emergency FAQs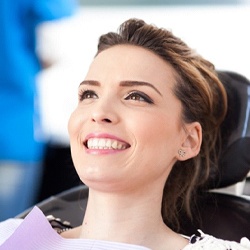 If you've ever been faced with a dental emergency, you know firsthand that it can be confusing. Not knowing what to do can induce serious panic that makes the whole situation worse. That's why we have decided to answer some of our most frequently asked questions about dental emergencies down below. If you have an emergency question that isn't answered on this page, just give us a call!
How Much Does It Cost to Treat a Dental Emergency?
The answer to this question depends on the extent of your emergency. For example, if you only have a small cavity, you might just need a tiny filling to alleviate your pain. On the other hand, if you have a severely chipped or knocked-out tooth, it may need to be extracted and replaced, which costs significantly more. Ultimately, the only way to know how much you'll end up paying for treatment is to call your emergency dentist and schedule an appointment. Our goal is to get you out of pain first so that you can make any further treatment decisions with a clear head.
How Can I Manage the Pain?
If you have a low pain tolerance, you might need some help relieving your discomfort until your appointment with us. You can use any of the following methods of soothing your pain:
Over-the-counter painkillers like ibuprofen
Topical pain reliever like Orajel
Cold compress, which reduces both pain and swelling
It's worth mentioning that just because you're able to temporarily curb the pain, doesn't mean you don't still need emergency treatment. You should still call us right away so we can address the root of your pain.
I Can't Afford the Dentist. Can I Wait to Go?
No matter how expensive emergency dental care seems, putting off needed treatment is the worst thing you can do. Unlike general medical problems like the common cold, oral health issues do NOT get better with time. Quite the opposite, actually; they normally worsen the longer you avoid the dentist. When these problems get worse, the cost of treatment usually increases. Save yourself money in the long run by seeking treatment as soon as possible.
What If My Toothache Suddenly Goes Away?
Many people mistakenly believe that occasional tooth pain is normal, but the truth is that it's anything but. If you have a raging toothache that suddenly fades away, that's not a good sign. It could mean that the nerve inside of your tooth has "died." In this case, you're going to need a root canal, unless you want the tooth to be extracted. Even if your toothache subsides all of a sudden, you should still contact us right away.
Contact Dr. Marchese Immediately
For the trusted emergency dentist in Lisle, call Dr. Marchese for your appointment today. Arbor Dental Care serves the Naperville and Downers Grove communities with comprehensive dental care for the entire family.