December 8, 2015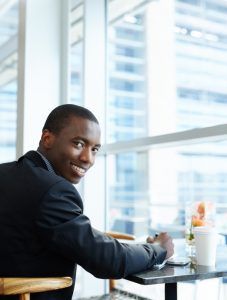 Wine, cheese, a favorite old playlist… some things only get better with age. The shade of your teeth, however, isn't one of them. Years of living really take a toll on a smile, and before you know it your teeth are more reminiscent of dingy dishwater than pearly whites. In-office treatments provide quick, dramatic results, but if you prefer to achieve gradually whiter teeth at your own pace, you'll appreciate a professional-strength at-home teeth whitening system from Dr. Marchese at Arbor Dental Care.
Make Your Smile Gleam: At-Home Teeth Whitening in Lisle, IL
Busy adults like you need a bright, beautiful, confident smile as much as anyone — but you know they also need a whitening system they can perform at their own pace. That's why take-home whitening trays are such a wonderful option for just about anyone looking to make their smile dazzle. We know our professional-strength system is great — but we always get one question…
Isn't an over-the-counter whitening system just as good?
In your quest for a more attractive smile, we know it can be tempting to drop by the pharmacy after work to pick up a one-size-fits-all whitening treatment. What could go wrong, right?
But when it comes to your teeth, we want to remind you that you shouldn't take any risks. Trust your teeth — and their whitening — to the professionals at Arbor Dental Care. Not only are we able to help you find a solution that's right for you and your teeth, but we can also prescribe a professional-strength grade whitening gel — something you definitely won't find over-the-counter.
When it's time to whiten, trust your professional dental team to help you achieve maximum results, safely.
How Lisle Take-Home Teeth Whitening Works
To set you up with your at-home whitening kit, we'll create custom trays that fit your unique mouth perfectly. You'll fill the trays with professional-grade whitening gel each night for two weeks, and wear them for about an hour at a time. You'll notice a difference immediately — and by the time treatment is complete, we know you'll be smiling with total confidence.
Talk to Arbor Dental Care About Teeth Whitening Today
If you're interested in learning how your smile can dazzle in time for the holidays, please don't hesitate to get in touch with Arbor Dental Care. We'll set you up with a custom-fit, take-home whitening system to let you get the brighter smile at the speed you want. And don't forget that we also offer fast, in-office whitening for dramatically brighter teeth in just one visit.
No matter what your whitening desires are, you know who to turn to. Call Arbor Dental Care to discuss your teeth whitening options in Lisle today!

Comments Off

on Know About Take Home Teeth Whitening in Lisle, IL
No Comments
No comments yet.
RSS feed for comments on this post.
Sorry, the comment form is closed at this time.