February 17, 2016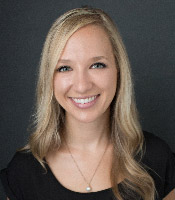 Arbor Dental Care is committed to caring for families—no matter their age. We proudly offer children's dentistry because we not only love to see children smile, but we love to see healthy smiles. To provide the most comprehensive dental care to children, you need a dentist who loves caring for even the youngest of patients. Dr. Jeanelle Marchese is the children's dentist in Lisle your kids will love because she truly loves her job and her young patients.

Your Children's Dentist
Dr. Jeanelle Marchese has a passion for providing quality care to children. Not only does she love her patients, but her patients love her, which is why she's come to be called Dr. Nellie due to her gentle and reassuring demeanor. Dr. Nellie has taken her love for helping children a step further by joining her father's, Dr. Frank Marchese, dental practice.
Dr. Nellie is the final piece to a perfect family dentist office because she not only understands the oral health needs of children, but their emotional and psychological needs as well. She provides the gentle touch your kids need to feel safe and comfortable for a relaxing dentist visit.
Not only is she kind and caring, but qualified. She earned her Doctor of Dental Medicine degree from Midwestern University of Downers Grove, IL. Dr. Nellie was also nominated and introduced into Omicron Kappa Upsilon, the National Dental Honor Society.
With a goal to provide exceptional and comfortable dental care to children to build a lasting relationship for a lifetime of oral health, Dr. Nellie is fully committed and passionate about the care of children. Not only does she focus on children's dentistry, but she also volunteers with Little Brothers: Friends of the Elderly in Chicago for more than 6 years. With family the center of her focus, she'll treat your family like her own as she welcomes your children into her office with open arms.
Children's Dental Services
At Arbor Dental Care, we offer a wide range of services to children. It's our mission to educate children about the important of caring for their teeth to ensure a lifetime of healthy oral hygiene. Not only do we clean and polish children's teeth, but we also offer many preventative services. Should your child have a complication that requires treatment, we offer pain-free fillings and other advancements in technology to make the procedures as stress-free as possible for even the youngest of patients.
From the time your child's first tooth comes in until the time their wisdom teeth start to emerge, we're here for your children with complete children's dentistry services. We'll educate your children about brushing and flossing, while providing dental sealants and fluoride treatments for a lifetime of healthy smiles.
Using safe and effective services for children, Arbor Dental Care is here to meet your needs for an amazing children's dentist who truly cares. Let Dr. Nellie help your family with your children's dental needs. We'll provide dental care for your entire family while you're in trusted hands.

Comments Off

on Are you searching for a children's dentist in Lisle?
No Comments
No comments yet.
RSS feed for comments on this post.
Sorry, the comment form is closed at this time.