April 16, 2016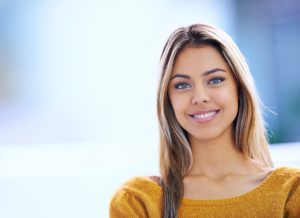 Did you know that almost 50 million adults in the United States have some degree of gum disease? Oral health is more than cavity prevention. Gums play a vital role in how well your teeth anchor to your jaw bone and how dense that bone is. Additionally, gum disease impacts systemic health, too.
Signs of gum disease
Gum disease progresses from mild gingivitis to more destructive periodontitis where soft tissue and underlying bone are lost. Teeth become mobile and often require extraction.
Symptoms of gum disease include:
red, swollen, bleeding gums
pus at the gum line
constant bad breath
tooth sensitivity
discomfort when chewing
gum tenderness and recession
long tooth appearance
Dr. Frank Marchese and his associate dentist, Dr. Jeanelle Marchese, caution patients that gum disease stems from many factors, including heredity, cancer drug therapy, and diabetes. Poor oral hygiene greatly contributes to gingivitis and periodontitis as food residues and sticky plaque collect in interdental spaces and at the gum line.
As plaque hardens into tartar, bacteria infect the gums, and the soft tissue pulls away from tooth roots. Periodontal pockets form and measurably indicate the progression of the disease.
Taking care of your gums
The best treatment for gum disease is preventive oral hygiene. This means brushing twice a day and flossing daily at home. Eating a healthy diet and drinking plenty of water to wash tooth surface and stimulate saliva production keep oral tissues clean and viable, too. Healthcare providers advise periodontal patients to stop smoking as the heat and toxins in cigarette smoke damage gums.
At Arbor Dental Care, the professional team advises each patient come in for a dental exam and hygienic cleaning twice a year–more often if gums seem prone to inflammation and infection. During a cleaning, the hygienist scales the teeth manually, gently scraping away plaque and tartar.
For active gum disease, the doctors instill antibiotics at the gumline to heal infection. Also, root planing smoothes the rough surfaces of teeth so the soft tissue reattaches. The team employs modern diode laser treatment to gently debride infected tissue.
The mouth and the body are linked
The Lisle dentists at Arbor Dental care urge patients to take gum health seriously. The American Academy of Periodontology, comprised of dentists expert in research on and treatment of gum disease, says periodontitis appears linked to:
osteoporosis
respiratory infections
rheumatoid arthritis
dementia
Alzheimer's Disease
heart disease
stroke
diabetes
pregnancy complications
low birth weight babies
As such, taking care of what's inside the mouth benefits what's outside the mouth.
Do you have gum disease?
Symptoms are not always obvious. So, to avoid serious problems later on, come to Arbor Dental Care for the best in preventive dentistry. Your comprehensive dental check-up will include assessment of gum health. Don't delay. Contact the office for your routine appointment.

Comments Off

on Learn the signs of gum disease from Lisle dentist, Dr. Frank Marchese
No Comments
No comments yet.
RSS feed for comments on this post.
Sorry, the comment form is closed at this time.