May 30, 2016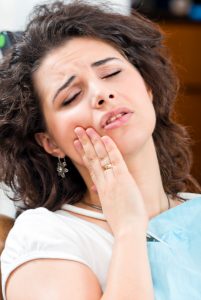 Dental emergencies can be frightening and overwhelming, but the first thing to remember is not to panic! When you have the right dental provider on your side, you know you can get through any emergency that may arise. Dr. Frank Marchese and Dr. Jeanelle Marchese are the dental team that patients in Lisle, IL trust. We have convenient office hours and make every effort to see you as soon as possible when you're experiencing a dental emergency, so please don't hesitate to call us right away. Learn more about why patients in Lisle choose Arbor Dental Care for emergency dental appointments.
Dental Injuries
Did you know that around 40% of dental emergencies occur during sports? Wearing protective mouth gear can help protect you from sports injuries, however if you do experience an accident here's what you can do. For teeth that become dislodged, do your best to save the tooth and get to your dental provider immediately as your tooth may be able to be saved. If your tooth becomes broken or chipped, again save any pieces if you can and contact your dental provider right away.
For gum tissue or soft tissue that is injured or bleeding, apply pressure with a cold compress to the area, and do your best to contain the bleeding. If possible, you can also use a warm saltwater rinse to stop bleeding.
Dental Pain
If you're experiencing sensitivity to hot or cold foods or beverages, or a constant dull ache that won't go away, this can be an indicator of an infection. Don't wait for this pain to go away on its own, as it will only get worse over time, putting you at risk for infection to spread to other parts of the body.
Contact your dentist right away because the quicker we can diagnose your condition, the quicker we can get you feeling better. Being proactive and contacting your dentist right away may also mean the difference between saving and losing your tooth.
At Arbor Dental Care, we understand how painful dental emergencies can be, and our doctors know how important it is to see you right away. For this reason, we offer convenient office hours, and emergency contact information for after hour's emergencies. Our doctors are gentle and caring and our team is well equipped to help you through any emergency you may be experiencing.
If you experience a dental injury or dental pain, contact Arbor Dental Care, your Lisle emergency dentist, right away. We're here to help you!

Comments Off

on For Emergency Dental Appointments, Lisle Chooses Arbor Dental Care
No Comments
No comments yet.
RSS feed for comments on this post.
Sorry, the comment form is closed at this time.