July 21, 2016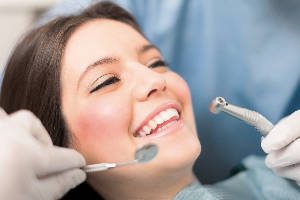 Do you take good care of your home? Clean the gutters? Paint the shutters?  You must be diligent about oral health maintenance, too. Semi-annual exams and hygienic cleanings at Arbor Dental Care preserve tooth enamel and uncover oral and systemic health problems before they spin out of control.  Learn what happens when you visit your Lisle dentists,
Frank Marchese DDS and Jeanelle Marchese DMD and why your dental visits are so important.
What happens during an exam and cleaning
During a 6-month oral exam, the Lisle dentist reviews medical history, medications and any concerns the patient has. As needed, digital x-rays assess roots and bone structure and uncover hidden decay.   Also, Dr. Marchese:
Looks for dental decay
Does periodontal probing to check gum pockets which can indicate gum disease
Assesses existing restorations such as fillings and dental crowns
Looks for oral cancer, a frequent and potentially deadly health threat among adults in the United States
Checks dental bite and looks for signs of teeth grinding, or bruxism
The dentist in Lisle formulates a treatment plan for the patient's immediate needs, such as restorations, preventive care, and cosmetic goals, such as filling a smile gap or whitening teeth.  Each dentist wants patients to participate in their care.
Prevention is foundational
For best oral and overall health, Lisle dentists and patients collaborate to prevent problems. For example, when a cavity is discovered early through oral examination, decay is quickly repaired with minimal damage to tooth structure. Postponed, cavity treatment becomes more complex, and tooth loss looms as a real possibility.
What's so bad about losing a tooth? Tooth loss impacts how people eat, speak and, naturally, how they look. Plus, smile gaps cause gums and jawbone to shrink, and they weaken remaining teeth.
Good gum health requires regular dental hygiene habits at home and 6-month cleanings at Arbor Dental Care. Tooth scaling by a skilled hygienist eliminates bacteria-laden plaque and tartar that form from food residues on tooth surfaces and inter-dental spaces. Left untreated, this bio-film leads to decay and infects gums, causing loose and lost teeth. Bone recedes, and dentists see a link between periodontist and health problems such as diabetes, heart attack, stroke, dementia and rheumatoid arthritis. The key seems to be inflammation of gum tissue and its systemic effects.
Diagnosis and treatment of oral cancer starts with vigilant preventive dentistry. Oral cancers affecting the gums, lips, tongue and throat go undetected unless a skilled dentist inspects the mouth during 6-month prophylactic cleanings and check-ups. The Oral Cancer Foundation says oral cancer kills one American adult every hour of every day of the year.  So, your time at Arbor Dental Care is very important.
It's for all of your health
Your Lisle dentists urge you to see them for semi-annual dental exams and cleanings. For your personal appointment, contact Arbor Dental Care.

Comments Off

on Importance of twice a year cleanings with your Lisle dentist
No Comments
No comments yet.
RSS feed for comments on this post.
Sorry, the comment form is closed at this time.