October 15, 2016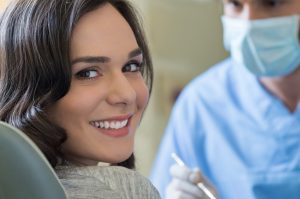 You feel that you are a long way from an attractive smile. It's not that your teeth are not healthy. In fact, your last check-up was outstanding. Yet, a chipped front tooth and some stains from smoking mar your overall smile aesthetics. Change your look with cosmetic dental services from Dr. Frank J. Marchese at Arbor Dental Care in Lisle. He may recommend sparkling porcelain veneers.
Porcelain Veneers Beautify Teeth
It's amazing what one or more thin shells of translucent porcelain can do. Porcelain veneers, or dental laminates as they are sometimes called, transform smiles marred by pits, cracks, uneven or odd size, chips, stains and a whole host of defects. Some people call veneers "instant orthodontics." Permanently bonded in place with strong, tooth-colored adhesive, veneers beautify, normalize and strengthen teeth. And the process takes just a couple of visits to Arbor Dental Care.
Are You a Candidate?
It's easy to find out if you are. Dr. Marchese performs a thorough oral examination on all his cosmetic dentistry patients. This uncovers any health issues and allows for restorative work before any aesthetic refurbishments start. Ideal candidates are free from tooth decay, gum disease and extensive restorations such as fillings and crowns.
If all is well, Dr. Marchese discusses the individual's goals and concerns. He takes oral impressions to send to a trusted outside lab. At the lab, a highly skilled ceramist uses the information the dentist provides to individually craft each veneer.
The dentist in Lisle  may even create a digital visualization or wax mock-up of the finished smile so the patient sees how the porcelain veneers change his or her smile aesthetics. Dr. Marchese places traditional veneers which require removal of a thin slice of enamel or no-prep Lumineers, an attractive alternative treatment which is considered reversible.
Caring for Porcelain Veneers
People who brush and floss every day and get six-month check-ups and hygienic cleanings with Dr. Marchese do very well with porcelain veneers. Routine care keeps the ceramic surfaces bright and shining. Also, patients should avoid hard foods such as peanut brittle or chewing on non-foods, such as pencil tops. With due diligence, dental laminates last indefinitely.
Combined with Other Services
Dr. Marchese may whiten your teeth first before placing porcelain veneers. He may recommend composite resin bonding to repair other tiny defects or gaps, or stunning porcelain crowns,  inlays or onlays (partial crowns) work to refinish teeth with more substantial cosmetic or restorative issues, such as tooth decay or oral injury.
Contact Us
You will never know how porcelain veneers can change your smile unless you have a cosmetic dentistry consult. Contact Arbor Dental Care today and speak with a friendly office team member. We have convenient hours to serve all your dentistry needs.

Comments Off

on Are You a Candidate for Porcelain Veneers in Lisle?
No Comments
No comments yet.
RSS feed for comments on this post.
Sorry, the comment form is closed at this time.