January 24, 2017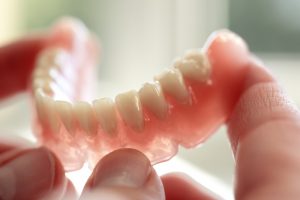 Since the recession in 2008, you've had to make some cuts, like most Americans. You refinanced your car, stopped going out to restaurants to eat out as often as you used to, and had to make tough choices when it came to keeping your dental insurance. Although did what you could to brush and floss, your teeth have suffered, and you've lost more than one tooth. But now that things are getting better, you've got insurance and have rededicated yourself to your dental health, it's time to make things right with dentures. You know there are lots of dentists you could visit to talk about dentures in Lisle, but who should you see? With over 25 years practicing dentistry, Dr. Frank Marchese at Arbor Dental Care is your choice for a Lisle dentist.
I Know I Need Dentures, But Where Do I Start?
Since you're just starting out on your denture adventureyou probably have lots of questions, like most people. Let's start with the basics and commonly-asked questions:
What are the 3 types of dentures?

Partial Dentures – "Partials," as most people know them, are dentures for multiple missing teeth. The partial has teeth that are not in a row, but actually spread across a base

and the base

that connects into your existing teeth with clips or brackets. Think of a puzzle piece, since partials work with what's already there, but can be removed.
Full Dentures – these are full plates of teeth; the standard dentures you think of when you think of dentures.
Implant-Supported Dentures – these are the newest in denture technology. Dr. Marchese would start by placing small titanium posts and securing them to the jawbone. The posts hold the dentures made for you in place by securing them and making sure they don't move.
Dr. Marchese and the team at Arbor Dental Care will be able to tell you what dentures will work best for you.
Will my dentures be comfortable? The team at Arbor Dental Care get this question all the time. While it may take a bit to get adjusted, Dr. Marchese and his team will make sure your dentures are comfortable.
Will my dentures make me look different? Your new dentures will make you look different – by making you look better! Your dentures will look lifelike and as natural as possible with Arbor Dental Care's experience.
Will I be able to eat food normally? With time, absolutely. You'll have to adjust to using dentures, so like anything new, it may take a little time to get used to chewing with them. But before long, you'll enjoy your favorite foods like normal.
Will I be able to speak normally with dentures? After a little time to adjust, you should be able to speak just as you always have.
Should I be self-conscious about my dentures? Not at all. Remember that more people than you think have dentures. Mrs. Brady (a.k.a. Florence Henderson) was the spokesperson for Polident™, original supermodel Janice Dickinson has dentures, and don't forget George Washington! If dentures are good for these famous folks, they're good for you, too.
So, now that some of your preliminary questions about getting dentures in Lisle are answered, schedule your appointment with Dr. Marchese at Arbor Dental Care to get the process started. He's your choice for a Lisle dentist and will help you get your bite back with dentures!

Comments Off

on Major Tooth Loss? Dentures in Lisle Get Your Bite Back!
No Comments
No comments yet.
RSS feed for comments on this post.
Sorry, the comment form is closed at this time.