March 19, 2017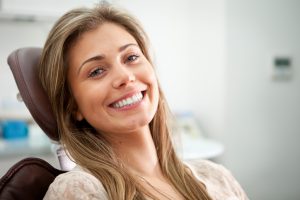 Perhaps you shouldn't have indulged your weakness for hard candies so often, as now your Lisle dentist is advising that you need some dental fillings. You're not happy with this news, as the last time you had a filling it was made of silver metal. The good news is that these days, there are much more appealing options available to restore your tooth. Here's the difference between amalgam and tooth-colored fillings.
Why Do I Need a Filling?
Tooth decay is the most common reason your tooth will need repair. When decay breaks down your tooth, your dentist will clean it out and fill the hole, or cavity, with a protective material that restores your tooth back to health. If tooth decay is left untreated, it will progress and can even reach the root of your tooth, which could eventually lead to tooth loss. By being proactive about your treatment, you'll be able to restore your tooth to full working order with a less invasive filling.
Amalgam
The official title for silver metal fillings is amalgam. While amalgam has been effective for restoring teeth damaged by decay in the past, it also has its problems. Because amalgam is comprised of metal, the constant temperature changes in your mouth cause it to expand and contract, which eventually leads to breakdown within your tooth.
Once that breakdown occurs, your tooth is more susceptible to bacteria getting in and causing decay within your tooth again. When this happens it causes your tooth to appear even more unsightly looking dark and grey. It's at this time that metal fillings should be replaced in order to restore the health and integrity of your tooth.
Composite Resin
The new material of choice for dental fillings is tooth colored composite resin. Composite is pliable and easy to work with, it can also be custom shaded so that it matches your existing teeth. It's very durable, and because it's bonded directly to your tooth, it protects the integrity of your tooth and is also less susceptible to breakdown due to temperature.
Composite allows us to retain more of your natural tooth structure during placement than amalgam fillings. It's our belief that the more natural tooth structure you retain, the better it is for your oral health. Composite is an aesthetically appealing, durable, and reliable way to restore your tooth.
Contact Arbor Dental Care
Want to learn more about how composite resin fillings will benefit you? Contact Arbor Dental Care today to learn more.

Comments Off

on The Difference Between Amalgam and Tooth-Colored Fillings
No Comments
No comments yet.
RSS feed for comments on this post.
Sorry, the comment form is closed at this time.