April 17, 2017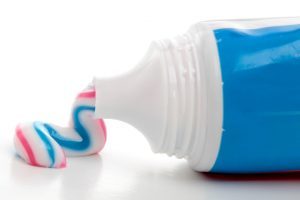 The oral hygiene products you use at home are your first line of defense against dental problems. However, you now have many products available. As a result, it can be difficult to determine which types of toothbrushes and toothpastes will meet your needs. Depending on your specific dental requirements, there are various types of products to consider. Your Lisle dentist at Arbor Dental Care will help you determine which products will best meet your individual needs.

Choosing Dental Products
When choosing dental products, choose those that are supported by the American Dental Association. These products will feature the ADA seal of approval. This means that they have been tested for safety and effectiveness to ensure they will promote your dental health when used according to the product's recommendations and instructions.
Choosing the Best Toothpaste
You can find a toothpaste to meet just about every dental need. In addition to flavor, you need to take your individual dental needs into consideration when choosing a toothpaste. The most common types of toothpaste include:
Fluoride Toothpaste: Fluoride helps to strengthen the enamel to prevent cavities. Those who are prone to cavities or have sensitive teeth will benefit from this type of toothpaste.
Children's Toothpaste: Often, children do not like the taste of toothpaste, causing them to brush their teeth incorrectly. By choosing a toothpaste that caters to children, you will ensure their oral hygiene requirements are met. In addition, they are safe to swallow while containing adequate levels of fluoride.
Toothpaste for Sensitive Teeth: If you suffer from tooth sensitivity, using a toothpaste that is specifically designed to reduce it will improve your quality of life. These toothpastes can provide lasting relief by desensitizing the teeth.
Whitening Toothpastes: If you suffer from tooth discoloration, a whitening toothpaste can help to restore a brighter smile. When used over a period of time, you will see stains lift, but to achieve drastic results, you will need a professional whitening treatment.
Choosing the Best Toothbrush
There are many types of toothbrushes available, such as manual and electric. When used correctly, both are equally as effective. Choosing whether to use a manual or electric toothbrush is a personal preference. However, no matter the type you choose, there are important factors to remember:
Choose one that is the right size for your mouth.
Choose a soft-bristled toothbrush.
If choosing a manual toothbrush, choose one that has V-shaped bristles.
If choosing an electric toothbrush, choose one with a spin head.
Promote a Healthy Smile
In addition to your home oral hygiene, you also need to see your dentist every six months as recommended by the American Dental Association. These routine appointments provide you with a professional cleaning to reduce the risk for tooth decay and gum disease. You will also have a comprehensive examination to monitor your dental health. If you need a preventive appointment, contact Arbor Dental Care today to schedule an appointment. We look forward to helping you reach your oral health goals.

Comments Off

on Types of Toothbrushes and Toothpastes for Your Dental Health
No Comments
No comments yet.
RSS feed for comments on this post.
Sorry, the comment form is closed at this time.