May 9, 2017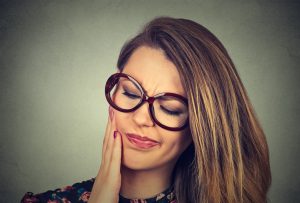 You're eating your ice cream when you feel that small twinge of sensitivity. It goes away, so you're not too concerned, but how do you know when you should see your dentist in Lisle about pain? Your team at Arbor Dental Care has some tips on deciphering different types of dental pain.
Sensitivity to Hot and Cold Foods or Beverages
This can be a tricky symptom to diagnose on your own, however a general rule of thumb is that if sensitivity goes away quickly there's not a serious problem. It's probably a good idea to mention it to your dentist at your next checkup, as developing decay could cause this.
If your sensitivity is starting to linger, this is definitely a good time to contact your dentist. This could indicate decay or a broken restoration, and treatment may be necessary. Remember, by being proactive about your oral health, you may be able to avoid more costly and invasive procedures.
Sensitivity after dental work is normal for the first few days. If it persists, contact your dentist, as they may need to examine your tooth and restoration and make the necessary adjustments.
Pain When Chewing or Biting Foods
Pain that occurs when you bite down may indicate a broken restoration or a cracked or fractured tooth. You should contact your dentist right away, as your tooth will need treatment in order to avoid further damage.
Lingering Sensitivity to Hot or Cold
If you have pain or lingering sensitivity when eating or drinking hot or cold items, this may indicate a dental infection. Now is definitely the time to contact your dentist, as an infection won't go away without treatment. If you're proactive about getting treatment for your tooth, root canal therapy may be able to preserve it.
If your infection is left untreated, it will spread to other areas and could lead to tooth loss, so it's important that you don't wait to get your tooth treated.
Contact Arbor Dental Care
Your team at Arbor Dental Care is committed to helping emergency patients get the care they need the same day if possible. We understand that dental pain can become quite debilitating and we make every effort to get you feeling comfortable and back on the path to wellness again in a timely manner.
If you or loved one is experiencing dental pain, don't hesitate to contact your emergency dentist in Lisle.

Comments Off

on Your Dentist in Lisle Can Help With Your Tooth Pain
No Comments
No comments yet.
RSS feed for comments on this post.
Sorry, the comment form is closed at this time.