June 19, 2017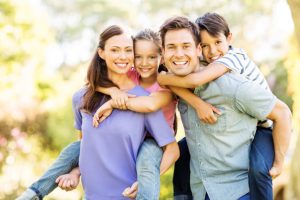 As your family dentist in Lisle, Dr. Frank Marchese and Dr. Jeanelle Marchese want to help you enjoy the ultimate in oral health and wellness. The key to both is maintaining good hygiene at home and visiting our office regularly for checkups and cleanings. When we see your smile every six months, we are better able to catch issues like decay, fractures, gum disease, and even oral cancer almost as soon as they develop. Whatever the problem, early detection helps us provide the most conservative treatment possible.
When you choose a family dentist like Dr. Marchese, you and your loved ones benefit from a number of advantages. Taking the whole family to the same dentist ensures everyone receives quality care. And if you have young children who are reluctant to open wide, you may find they are more willing to visit the dentist if it's one they know their whole family trusts.
Checkups and Cleanings for Long Lasting Smiles
During a six month visit to Arbor Dental Care, our hygiene team will thoroughly clean your teeth, take X-rays, check the depth of any periodontal pockets that can indicate gum disease, and then provide important pointers to help you achieve a more thorough clean at home. After the cleaning is complete, Dr. Marchese will examine any X-rays we have taken and then look closely at your teeth and all oral structures for any irregularities that indicate the need for further treatment.
If we find something is a little bit off during the exam, we will put together a plan to help you receive the follow-up care you need to maintain a happy smile. If everything is a-ok, we'll schedule a time for you to return, usually in about six months, and then send you on your way!
Regular Oral Cancer Screenings Aid in Early Detection
In addition to the cleaning and exam, your dentist will also likely recommend you have an oral cancer screening at least annually. Incidence of oral cancer is on the rise in the United States and around the world, which means that the need for preventive screenings is more significant than ever.
An oral cancer screening is a visual and tactile exam that can be completed within minutes at the end of your regular preventive visit. You and your dentist will discuss your oral health, including any irregularities or changes you may have noticed recently. Then, we'll take a look inside and outside of your mouth, also feeling around for any lumps or bumps.
Warning signs that may indicate trouble include…
Lesions that do not heal after two weeks

Lumps or bumps that don't go away

Pain or tenderness in the neck or mouth

Red or white patches of discoloration

A change in the tone of voice

Facial asymmetry
If a suspicious area is detected, we will talk you through your next steps to ensure you receive the prompt follow-up care you need.
Visit the Dentist Near Me Today!
When was your last visit to the dentist? If it's been longer than six months, you are missing out on the regular attention that prevents major oral health hazards and aids in the early detection of oral cancer. Please request an appointment at Arbor Dental Care today!

Comments Off

on Family Dentist in Lisle Urges Regular Dental Visits
No Comments
No comments yet.
RSS feed for comments on this post.
Sorry, the comment form is closed at this time.