July 31, 2017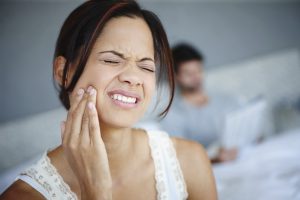 Whether it's a toothache that wakes you up in the middle of the night or a broken tooth at 2 pm on Sunday, dental emergencies are stressful. You never realize how valuable your smile is until something goes wrong with it! In the middle of an urgent situation, seeking treatment right away is of the utmost importance. Make sure you receive prompt care by calling your emergency dentist in Lisle!
Dr. Frank Marchese, Dr. Jeanelle Marchese, and our whole team are here for you when you need us most. Don't hesitate to get in touch with us the next time something goes wrong with your or a loved one's smile.
Common Dental Emergencies
If you suspect you are having a dental emergency, it's no time to be brave and try to live through the pain. Seeking the professional help you need right away could mean the difference between saving your tooth or not.
We frequently provide dental care for urgent situations at Arbor Dental Care, so we know what's likely to go wrong with oral health. Some of the most common dental emergencies we see at our office include:
Broken/knocked out teeth

Severe toothache or

dental abscess

Swollen, painful, infected gums

Foreign object lodged between teeth

Broken or loose dental work (filling, dental crown, bridge, inlay/onlay)
Your Next Steps
Have you just experienced a dental emergency? First things first: call your emergency dentist right away! Acting quickly will ensure that we can provide the most successful treatment possible. When you call, our team of experts will also listen to your situation and provide specific advice for managing discomfort until you can make it to our office.
Some general tips for dental emergencies include:
Retrieve larger missing or broken pieces for possible reattachment

Store a knocked out tooth in the newly empty socket or a cup of milk or saltwater until you can reach our office

Take an over-the-counter pain medication for discomfort

Rinse your mouth out with saltwater to ease pain and reduce the risk of infection
Yes, You Can Prevent Emergencies
It would be best if a dental emergency never cropped up to begin with, right? Right. And you can reduce your risk of experiencing an urgent situation by visiting your Lisle dentist every six months for a checkup and cleaning. During this appointment, we will keep an eye out for the warning signs of potentially serious issues. Early detection ensures we can provide the most conservative treatment possible for cavities, worn dental work, and other issues.
In addition to visiting us for regular preventive attention, remember to:
Wear a mouthguard/sportsguard if you grind your teeth at night or play contact sports

Avoid biting into plastic or packages with your teeth

Break habits like pen chewing or nail biting
Save Our Number Today!
Help yourself be prepared for your next dental emergency by storing our number in your phone today. Reach us at (630) 969-2310 when you need to! We will listen to your emergency, provide advice specific to your situation, and schedule a time for you to come in as soon as is necessary. Don't forget to contact Arbor Dental Care when you need a dentist right away!

Comments Off

on Urgent Situation? Turn to Your Emergency Dentist in Lisle
No Comments
No comments yet.
RSS feed for comments on this post.
Sorry, the comment form is closed at this time.