July 31, 2017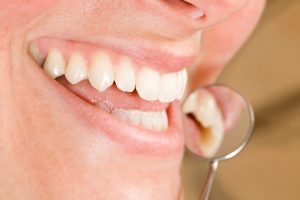 Do you need a dental crown? No need to worry — it's a common restorative procedure. As your family dentist in Lisle,  Dr. Frank Marchese or Dr. Jeanelle Marchese may recommend a crown for a weak, worn, decayed, or otherwise damaged tooth. Many people have at least one dental crown. But if you've just been told you need a "cap" (what we also call crowns), you probably have some questions. Keep reading to learn more about this common procedure from the team at Arbor Dental Care!
Q: Why do I need a dental crown?
A: Your dentist may recommend a dental crown for a number of reasons. Some of the most common uses for a crown include:
Holding together a broken tooth

Restoring the strength of a tooth that's been worn down due to teeth grinding

Restoring a significantly decayed tooth

Making cosmetic improvements to severely damaged teeth
Q: Does a dental crown replace my tooth?
A: Not always. Dental crowns can take the place of a single missing tooth when supported by a dental implant, but they also restore or enhance the strength, health, and appearance of damaged but salvageable teeth located anywhere in the smile.
Q: What are crowns made out of?
A: Dental crowns can be made out of a variety of materials, including porcelain/ceramic, metal alloys, gold, and zirconia. The one that is right for your smile depends on the location of the tooth, your budget, and your personal preference.
Q: How long does it take to get a crown?
A: If you need a dental crown, you can expect the treatment to be carried out over two appointments to Arbor Dental Care. The first one is reserved for treatment planning and the placement of a temporary crown. You will wear the temporary while the permanent restoration is crafted in a separate lab. One to two weeks later, the permanent crown is ready. You return to our office for any necessary adjustments and its final placement onto the tooth. In all, the process for a dental crown takes about two weeks.
Q: Does it hurt to get a crown?
A: Nope! At Arbor Dental Care, we offer comfortable care with anesthesia and an expert approach. So no matter whether you're getting a crown, filling, veneer, or any other restorative treatment, you will feel calm, relaxed, and at-ease when you're under our care.
Q: How long do crowns last?
A: Dental crowns can last for many years with proper maintenance and oral hygiene. Brush and floss your teeth regularly and visit our office as recommended to ensure your restoration stays healthy and sturdy. When you brush and floss, make sure to concentrate on the area at the base of the crown to prevent the plaque and tartar buildup that causes cavities and gum disease. Notify your dentist right away if your crown loosens or breaks.
Q: Does my Lisle dentist perform crowns?
A: Yes! If you have a significantly damaged or decayed tooth or know you need a dental crown, don't hesitate to get in touch with your dentist at Arbor Dental Care. We perform expert restorative care from the comfort of our state-of-the-art office. Go ahead — request an appointment today!

Comments Off

on Your Family Dentist in Lisle Has a Handy Dental Crown FAQ
No Comments
No comments yet.
RSS feed for comments on this post.
Sorry, the comment form is closed at this time.