September 10, 2017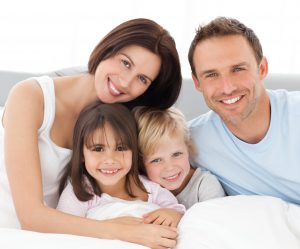 One study by the Centers for Disease Control found that dental caries — otherwise known as cavities — are the most common childhood disease. Children aren't the only ones who suffer from tooth decay, though. Another source claims that 91 percent of adults between the ages of 20 and 64 have cavities. Clearly, our nation's pearly whites are in jeopardy. Good eating habits and a great oral hygiene routine can help to prevent tooth decay, but dental sealants are another safeguard, one that many people do not take advantage of. Your family dentist in Lisle is here to explain what dental sealants are and how they can protect your smile.
How Dental Sealants Can Help
A dental sealant is a very thin layer of plastic. A dentist uses a quick process to apply it to the chewing surface of a tooth. The plastic creates a barrier between the tooth and any little particles that might otherwise settle onto it and cause decay.
Dentists often recommend sealants for children because little ones love sugary snacks so much, and they may not have well-established brushing and flossing habits yet. However, adults can benefit from sealants as well. They're particularly useful for anyone who has deep grooves in their teeth that are difficult to clean during regular brushing and flossing.
Exactly how long dental sealants last is difficult to predict, but you can usually expect them to stay intact for years — perhaps for up to a decade. When you go into your dentist for your twice-yearly checkups, they'll inspect the sealants to make sure they're still doing their job. They may need to be replaced or repaired from time to time.
What Is It Like to Receive Dental Sealants?
If you have anxiety about visiting the dentist, receiving sealants is one procedure you don't need to sweat about. Your Lisle dentist will first identify and treat any tooth decay you already have. Then, they'll use a mild cleaning and etching solution to prepare your teeth so the sealants will adhere to them better. After that, it's simply a matter of drying your teeth, applying the sealant, and hardening the plastic with a special curing light.
The sealant process is painless and quick; it usually takes well under an hour even if multiple teeth are being treated. After you leave the office, you can go back to your normal routine right away.
Are There Any Risks Associated With Dental Sealants?
The vast majority of people tolerate dental sealants well; most dentists have never seen a patient who has had a negative reaction to them. They're safe even for young children, and they're effective at preventing cavities. Really, they're a win-win oral healthcare measure.
Do you want to prevent cavities and protect your smile? Why not ask your dentist about dental sealants?
About the Author
Dr. Frank J. Marchese leads the team of caring professionals at Arbor Dental Care. For over 30 years, he has been helping families care for their oral health needs. If you have questions about dental sealants, please reach out to our office at 630-969-2310.

Comments Off

on Family Dentist Explains How Dental Sealants Protect Your Smile
No Comments
No comments yet.
RSS feed for comments on this post.
Sorry, the comment form is closed at this time.