November 19, 2017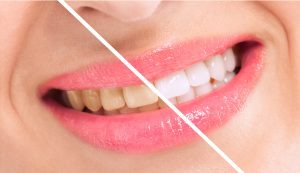 Each time you tune into your favorite social platform, you can see advertisements of your most idolized celebrities trying all types of beauty fads. One trend that's taken off recently is charcoal teeth whitening. This may be an exciting new trend that's enticing to try, but your cosmetic dentist in Lisle strongly discourages it. We're going to explain why in this week's blog post!
What are you willing to pay for brighter teeth?
Just because you want a brighter smile, doesn't mean that you should risk the health of your teeth and gums. When there are new trends out that haven't been scientifically tested, they could end up being dangerous to your smile.
For instance, when people use activated charcoal to try to lift the stains on your teeth, the product you're using to "lift stains" is actually charcoal that's been heated with gas. In fact, there have been issued statements warning patients to stay away from dental regimens that include charcoal.
Although the practice has proven to make your teeth look whiter initially, do you know what it's doing to your teeth in the long run?
What Happens to Your Smile with Charcoal Whitening
The companies that promote activated charcoal push the idea that the charcoal acts as a toxicity remover and brightens your smile. In reality, the products are taking advantage of charcoal's abrasiveness and damaging your smile in two ways.
First off, charcoal products increase your chances of dental damage because it's roughness on the protective layer of your teeth (tooth enamel). This makes it easier for bacteria and staining properties to stick to your teeth—actually darkening your teeth in the long run! Plus, by removing your enamel, you're increasing the chance of plaque accumulation, tooth decay, and cavities since your teeth are more vulnerable with less and less enamel.
Replacing your dentist-approved fluoride infused toothpaste with a charcoal activated toothpaste decreases your enamel's extra strength and protection. Normal toothpaste contains levels of fluoride that your teeth need to stand a chance against dental problems over the year.
You Can Trust Your Dentist with Your Oral Health
The ultimate goal is to have whiter teeth, right? You can trust your dentist to lead you in the right direction when it comes to the health and aesthetics of your smile. Be sure to ask your dentist before starting a new dental fad!
In fact, most dentists offer free consultations that allow you to discuss your smile goals, whether they include whitening or another cosmetic treatment. Feel free to discuss professional whitening treatments to achieve the quick results that you've been waiting for!
---
About Our Office
If you're looking for an office that treats each of their patient's like family—only offering the very best dental advice and effective services—look no further! Here at Arbor Dental Care, we want you to know that you can trust our expert dentists with your oral health and aesthetics. Feel free to call us to schedule your next dental visit.

Comments Off

on Cosmetic Dentist in Lisle Warns Against Charcoal Products!
No Comments
No comments yet.
RSS feed for comments on this post.
Sorry, the comment form is closed at this time.