January 7, 2018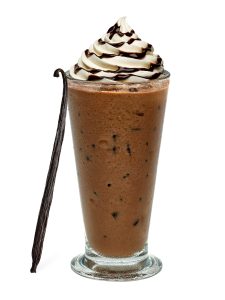 One of the great challenges that you face, is finding a way to be healthy without denying yourself everything that you enjoy. With that being said, one of your favorite morning rituals is to stop at your local coffee shop to order a tall, heaping cup of java. It's early in the morning and you've got a long day ahead of you, so you want the works – every delightful energy booster available. But you've recently learned that this is becoming a detriment to your oral health, so you're looking for some alternatives. Thankfully, your family dentist in Lisle has some solutions to share.
What's the Problem with Sugar?
The reason that the excess sugar in your coffee is detrimental to your overall health is that it is the food of choice of bacteria. These creatures live in your mouth, but flourish when they have sugar to feed on. In such an environment, they multiply and gather on and between your teeth, and along the gum line. Over time, they cause cavities to form in your teeth and can lead to gum disease.
How to Cut Sugar
Here are a few ways to cut down on your sugar consumption:
Dairy Products – A little trick you can use to sweeten your coffee is to use milk, which contains a less detrimental sugar for your teeth, called lactose.
Reduce the Size – The larger your cup of coffee, the more sweetener that it'll require to make it palatable.
Limit Syrups – Syrups can be problematic because they amount to liquified, concentrated sugar, which can wreak havoc on your teeth.
Healthy Fats – Using a reasonable amount of whole milk in your coffee not only provides lactose, but also healthy fats that give your cup of java more flavor.
Now you have a few options to help you protect your teeth without giving up your morning burst of caffeine. Just remember that whatever type of sweetener you choose to consume, it's important to brush and floss afterwards to ensure that your teeth will remain strong and healthy. And don't forget to contact your Lisle dentist to schedule your next semi-annual visit for a cleaning and examination to fortify your excellent oral hygiene.
About the Author
Dr. Frank Marchese graduated from the University of Illinois College of Dentistry and has continued to stay abreast of the latest advances in dentistry for the last 30 years. A member of the American Dental Association and several other professional organizations, Dr. Marchese practices at Arbor Dental Care and can be reached for more information through his website.

Comments Off

on Simple Tips to Cut Sugar from Your Family Dentist in Lisle
No Comments
No comments yet.
RSS feed for comments on this post.
Sorry, the comment form is closed at this time.