March 7, 2018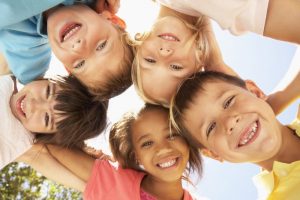 If you've taken your children to their first dentist visit recently, you probably talked about treatments you should consider in the future. One of these treatments was most likely dental sealants. Dental sealants are hard, clear, plastic barriers that are brushed on the chewing surfaces of teeth. After applying, your dentist in Lisle applies a curing light to harden them, protecting your children from bacteria and food debris from getting caught in the deep pits and fissures in their teeth.
To learn more about the benefits, take a moment to read this new post from your dentist. It just might convince you to get dental sealants for your children.
Dental Sealants Make Oral Care Easier
The moment that your child's teeth start to erupt, they'll need to start practicing oral care at home. That means brushing twice a day with a fluoridated toothpaste and flossing daily to remove plaque and food debris from the sides of teeth. Since they likely aren't as dexterous as you are, these new habits can be difficult to perform at first.
With dental sealants, they'll have an extra layer of protection against acid-producing bacteria while they hone their brushing and flossing techniques. Think of it as added insurance for your child while they practice their oral care in between visits.
They Protect Baby Molars
Contrary to popular belief, your dentist in Lisle knows that baby teeth are for more than just helping children become acclimated to tougher foods. They also act as spacers while their permanent teeth grow underneath. If they lose these baby teeth too early, it can cause other nearby teeth to move towards the empty space, causing bite problems later.
Additionally, permanent teeth can mistakenly see this as a signal to erupt before they've finished developing. The last thing you want is for permanent teeth to come in and start moving into the empty spaces of their mouth. This will significantly increase the chance of them needing braces later as well.
Dental Sealants Prevent Future Discomfort
When cavities appear in baby teeth, it can make introduction to other foods more difficult. That means tougher, healthy foods such as apples, carrots, celery, dark green vegetables, and other foods will be more difficult to introduce to their diet. Cavities only make eating other foods more difficult since applying more pressure can trigger pain in the mouth.
The best way to promote saliva production and maintain good oral health is to have a balanced diet. If they can't eat a large variety of foods and are forced to eat softer foods to accommodate their cavities, their ability to maintain a healthy mouth will be hindered. Plus, the last thing you want your child to experience is oral pain that could have been prevented. Dental sealants from your family dentist in Lisle can change that.
Want to learn more about dental sealants before getting them for your child? Schedule an appointment with your dentist today to help your children fight cavities.
About the Author
Dr. Frank Marchese earned his dental degree from the University of Illinois College of Dentistry and since then has continued his postdoctoral education on the latest techniques, technologies and products in the dental industry. In fact, he's received over 1500 hours of advanced dental training and attends many annual conferences, meetings, and seminars on dentistry. To learn more about his pediatric treatments and practice, contact him at (630) 969-2310 or visit his website.

Comments Off

on Your Family Dentist in Lisle Protects Your Child with Sealants
No Comments
No comments yet.
RSS feed for comments on this post.
Sorry, the comment form is closed at this time.