March 10, 2018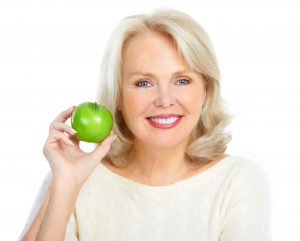 There once was a time when people who suffered from missing teeth had one option for restoring the full function of their teeth – dentures. There were a lot of inconveniences that they had to endure, though. Thankfully, there is a better way to restore your smile now with dental implants in Lisle. As you continue reading, your local dentist will explain how the process works and three reasons why it's the best route for you to take to restore your full function and regain your confidence.
What are Dental Implants?
Dental implants are surgically inserted posts that are made of titanium. They are attached to your jawbone and act as replacements for the roots of your missing teeth.
Once placed, your dentist will protect the implant while it heals by covering it with a temporary crown. After the post has fused with your natural bone material and your face has healed, you'll return to your dentist's office to have a permanent crown placed.
3 Reasons Why Dental Implants are Right for You
The dental implant procedure offers benefits that can't be matched by other restoration processes.
Here are 3 reasons why you should choose this method over the rest:
The Fit, Feel and Function – Because dental implants work from the root up, they deliver a fit that dentures and bridges can't match. This is because they can't offer the same level of security due to the fact that they either rest on the gums or attach to other teeth. Thus, they have no firm foundation. Because they are attached to the jawbone and fuse with it, your titanium posts create a feeling that is quite similar to that of your normal teeth, also restoring their full function.
Comfortable Chewing – You'll experience more comfortable chewing with dental implants based on the way they're constructed. One of the problems people have with dentures and bridges is that they are uncomfortable to chew with due to them moving and shifting. This problem is alleviated with dental implants because they are firmly held in place just like your natural teeth are.
A Beautiful Smile – You don't just want to restore your missing teeth; you want to feel confident in knowing that your smile looks natural. Once again, the fact that your implants are attached to your jawbone play a key role. You won't have to worry about them falling out due to a failed adhesive or changes in the shape of your face due to bone degeneration. Furthermore, by restoring your missing teeth, you won't run the risk of your other ivories shifting and causing dreadful imperfections in your smile.
Now that you've reviewed the key advantages of the dental implant process, there's one more reason that you should pursue this method for a restoration – you deserve it! So reach out to your dentist in Lisle today to schedule a consultation.
About the Author
A graduate of the University of Illinois College of Dentistry, Dr. Frank Marchese has been transforming smiles for over 30 years. He has stayed abreast of the latest techniques and advancements through training in restorative dental care at the L.D. Pankey Institute for Advanced Dental Education. In addition, he's completed prosthetic and surgical programs at Misch International Implant Institute, which has helped him provide superior care at Arbor Dental Care. Dr. Marchese can be reached for more information through his website.

Comments Off

on 3 Reasons Why Dental Implants in Lisle are Your Best Option
No Comments
No comments yet.
RSS feed for comments on this post.
Sorry, the comment form is closed at this time.