August 13, 2018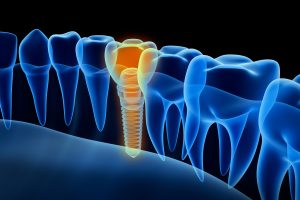 Dental insurance can be a blessing and a curse. It certainly helps countless people get the dental care they need to have good oral health, but it doesn't always cover everything that you would want it to! Understandably, many patients only want procedures that are covered by insurance, but they aren't always the best option for long-term oral health. When it comes to missing teeth, the three main replacement options are dentures, bridges and dental implants in Lisle. The option that your dentist recommends depend on a variety of factors, including your medical and dental history, as well as your unique needs and goals. But, if you are a good candidate for dental implants, what can you expect from your insurance? Keep reading to find out!
Are Dental Implants Covered By Insurance?
The short answer to this questions is: not usually. Unfortunately, dental insurance is a for-profit business, which means that they typically only cover the lowest-cost procedures, regardless of whether that's the best choice for the patient or not.
For missing teeth, the least expensive options are dentures and bridges, so oftentimes these procedures have a fair amount of coverage.
Having said that, it's important to note that there are hundreds (if not thousands) of insurance plans out there, so the best way to know what your plan covers is to contact them directly.
In many cases, a dentist will help you with the process by discussing what your plan covers specifically. They can also request a pre-authorization from your insurance company that gives an estimate of which costs you're responsible for any given procedure.
The goal is to help you make an informed decision about the costs of dental work so you can make the decision that's right for you!
Are Implants Worth the Investment?
Dental implants are an investment that pays off in many ways. There's no question that they're the next best thing to your own teeth, and will look and feel more natural than any other option. Also, implants can last for decades, if not a lifetime, with basic care and maintenance.
Dentures usually have partial insurance coverage, but one drawback is that they usually have to be replaced about every 4-8 years. That means that the short-term cost is lower than implants, but the long-term cost is higher.
The decision of how best to replace missing teeth is a personal one, which isn't to say you're alone! A great place to start is scheduling a consultation with a dentist who can help you weigh your options so you can find the absolute best way to restore your smile.
About the Author
Dr. Frank Marchese is a general and restorative dentist in Lisle who has seen how dental implants can change his patients' lives for the better. He knows that using dental insurance can be overwhelming for patients, so he and his staff make every effort to help them with the process. If you have any questions, he can be contacted via his website or at (630) 969-2310.

Comments Off

on Does Dental Insurance Cover Dental Implants in Lisle?
No Comments
No comments yet.
RSS feed for comments on this post.
Sorry, the comment form is closed at this time.