September 20, 2018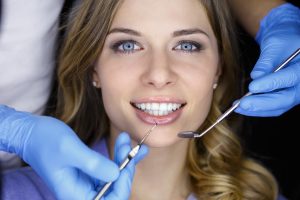 There are few professions that are more misunderstood than dentistry. Many patients have misconceptions about their dentist that are hard to shake, such as the idea that their dentist doesn't care about their comfort or only sees them as a number. But since seeing a skilled, compassionate Lisle dentist regularly is the best way to have a healthy smile for life, it's worth it to clear up some of the myths out there. Keep reading for the top 5 things your dentist works hard to do well so they can help you have great oral health!
Make Dentistry Painless
Managing pain and anxiety is the first priority for your dentist. In fact, many of the decisions about how their practice operates are based on making your experience as comfortable and painless as possible.
Here are some examples of the steps a dentist might take to help you relax:
Provide music, movies, blankets and pillows during treatment.
Stay in communication with you throughout the procedure to make sure you're doing okay.
Answer your questions and reassure you as often as needed.
Not to mention that dentists spend a long time training to provide a variety of anesthetic options such as nitrous oxide, oral conscious sedation and local anesthesia. All of these things are done with your comfort in mind!
Save Your Natural Teeth
There's simply nothing as good as your own teeth, so it's worth every effort to save them. For example, since gum disease is the leading cause of tooth loss, a dentist wants to make sure that any patient with gum disease gets the appropriate treatment as early as possible.
Another example is recommending a root canal and crown to save a tooth that's been badly damaged by a large cavity or fracture.
Although these are extensive procedures, they're worth it if they can save a natural tooth and prevent the need for implants, bridges and dentures.
Prevent Dental Problems Rather Than Treat Them
Have you ever wondered why your dentist is so adamant about checkups, X-rays and exams? It's because they know that regular preventive care keeps small problems from turning into big problems – and ultimately saves you a lot of time and money in the dental chair!
Educate Patients
The more that patients know and understand, the better equipped they are to take great care of their teeth. For example, helping patients understand the importance of hygiene habits at home can help prevent cavities.
Or, explaining how a mouthguard prevents teeth from being knocked out can help persuade a teenager to wear one while they're playing sports.
Build Strong Patient Relationships
When you have a great relationship with a family dentist in Lisle, everyone in the family has a better shot at having a healthy smile. When you like and trust your dentist, you're more likely to schedule checkups, listen to any recommendations and learn about how to have healthy teeth and gums.
With this information, hopefully you'll see your dentist as your partner on the road to great oral health. When you're smiling – they're smiling with you!
About the Author
For over 30 years, Dr. Frank Marchese has made it a priority to build long-term relationships with his patients that are based on trust. His patients know he has their best interests at heart and always strives to provide them with the best dental care possible. If you have any additional questions, he can be reached via his website or at (630) 969-2310.

Comments Off

on 5 Things Your Lisle Dentist Wants You To Know About What They Do!
No Comments
No comments yet.
RSS feed for comments on this post.
Sorry, the comment form is closed at this time.