October 6, 2018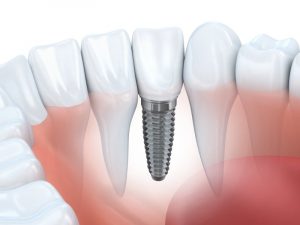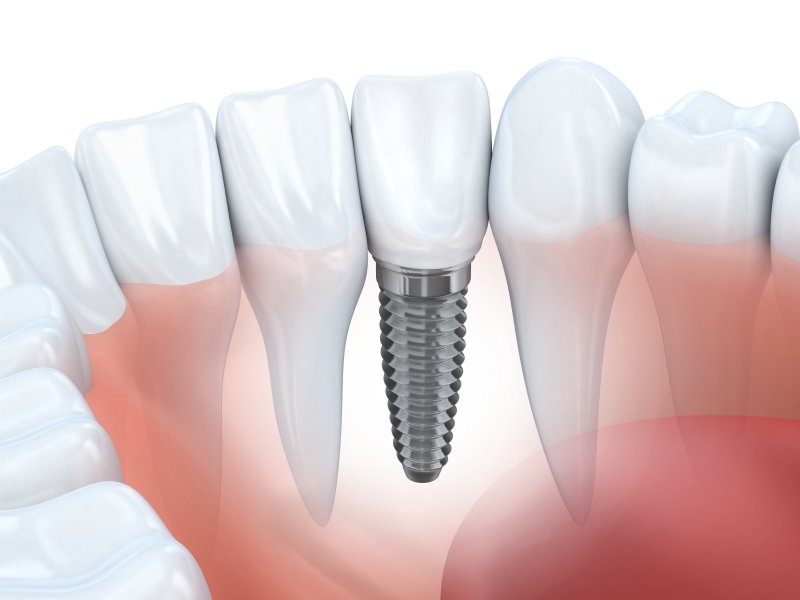 Dental implants are not only meant to blend in with your smile. They are truly designed to become a part of you and withstand the daily functions you put it through, whether it's chewing your favorite cut of steak or grinding up a handful of mixed nuts.
But how do dental implants in Lisle withstand all this force without shifting, loosening or failing after a long period of time? How do they avoid rejection after they're placed and what materials allow them to accomplish this?
How Dental Implants Work With Your Body
Implants specifically refer to the metal rod that's cut down and shaped to fit inside your jaw exactly.  This rod is made from titanium, which is a biocompatible material. It is the same material that's used in many other implant surgeries, such as for hip replacement. When researchers discovered titanium's ability to integrate with the organic tissue, it changed medicine forever. Implants could now be placed in patients without worry of the body rejecting them, as was always the case when other materials were used.
Thanks to this trait, dental implants are able to work in a process known as osseointegration. This refers to the implant physically bonding with available bone tissue, known as alveolar bone. Once this process completes and the gum tissue surrounding the implant heals as well, an implant-retained crown can be placed on top.
How the Crown Blends In With Your Smile
After osteointegration is complete and the gum tissue has healed, an all-porcelain crown is attached to the implant. This is done via an abutment, which acts as a connector for the implant and crown. Once placed, you can smile with confidence; no one will be able to tell if it's natural or not because of how the crown is shaded to match existing teeth.
Dentists typically use porcelain for implants not just because they look the most natural next to real teeth, but because of their incredible durability. You may think porcelain is fragile, but in many ways it's as strong if not stronger than natural teeth. It cannot develop decay like enamel can because it's an inorganic material. Despite this, porcelain crowns can still be placed confidently without worry of the body rejecting them.
How the Implant and Crown Work Together
One of the biggest selling points for dental implants is their ability to restore all functions of missing teeth. This is because the alveolar bone we mentioned earlier is constantly being stimulated by a prosthetic after the integration process.
As you chew and grind up your favorite foods, force is being transferred through the crown all the way down to the root, just like natural teeth. This relationship between restoration and implant not only makes chewing easy, but keeps the jaw strong and long-lasting. It also works to stimulate blood flow, which helps the face maintain its shape and elasticity.
In conclusion, dental implants work because they use biocompatible materials that blend in with your existing smile. To get your smile restored, schedule an appointment today!
About the Author
Dr. Frank Marchese earned his dental degree from the University of Illinois College of Dentistry. He's completed over 1500 hours of advanced dental training on top of his graduate education in order to stay ahead of the latest advancements in dental technology. To learn more about his practice for picking the best materials for dental implants, you can contact him through his website.

Comments Off

on Learn About the Materials Used in Dental Implants in Lisle
No Comments
No comments yet.
RSS feed for comments on this post.
Sorry, the comment form is closed at this time.