October 16, 2018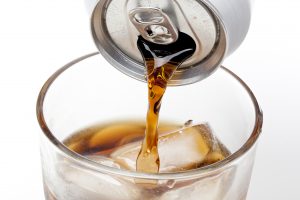 It's common knowledge that the best way to have healthy teeth and gums is to brush and floss regularly, minimize sweet foods and beverages, and get checkups every 6 months with a family dentist in Lisle. That's why it's understandable to assume that sugar-free beverages like diet soda won't harm your teeth, but as you'll find out below, that's not necessarily the case. Keep reading to learn the truth about various beverages and the effect they have on your oral health!
Is Diet Soda Better For Your Teeth Than Regular Soda?
The short answer to this question is: No. Researchers have found that diet soda is actually just as harmful to your teeth as regular. Why? Because it's not only the amount of sugar that matters, but acid content as well.
And although diet soda is sugar-free, it does contain phosphoric acid and citric acid, both of which can do a number on your teeth. In addition, beverages like orange juice and water with lemon contain a lot of citric acid and can be equally harmful.
If you consume any of these drinks on a regular basis, you may be putting yourself at risk for cavities and enamel erosion, which require more extensive procedures like fillings and crowns to repair.
What Should You Drink Most of the Time For a Healthy Smile?
While it's fine to have soda or juice as an occasional treat, try to primarily reach for beverages that are low-sugar and low-acid. The #1 choice? Plain water.
If you usually drink lemon water or have a hard time drinking plain water, a surprising alternative is adding a couple of cucumber slices instead. It's surprisingly delicious and refreshing! Also, milk or unsweetened tea and coffee are great choices, too.
What Else Can You Do For Great Oral Health?
In addition to minimizing harmful beverages as much as possible, you can also do the following to keep your teeth and gums healthy:
Use extra topical fluoride each day to strengthen your enamel and prevent cavities (such as a store-bought mouthwash or a prescription-strength toothpaste from your dentist).
Brush at least twice a day and floss once.
See a Lisle dentist for checkups every six months.
Chew sugar-free gum after eating or drinking anything with sugar in it. It will stimulate salivary flow, which neutralizes the acids that cause cavities. If you don't have gum on hand, you can also swish with plain water a few times to rinse away the sugars and acids in your mouth.
Diet soda is certainly better for your waistline, but it won't reduce your risk for tooth decay. But with this information, you can make better choices that keep you out of the dental chair as much as possible!
About the Author
With over three decades of experience as a family dentist in Lisle, Dr. Frank Marchese knows how much dietary habits affect his patients' teeth. His goal is to help his patients prevent the need for major dental work, so he always takes the time to educate them on making good choices. If you have any other questions about cavity prevention, he can be reached via his website or at (630) 969-2310.

Comments Off

on Get the Truth About Regular Vs. Diet Soda From a Family Dentist in Lisle!
No Comments
No comments yet.
RSS feed for comments on this post.
Sorry, the comment form is closed at this time.