December 3, 2018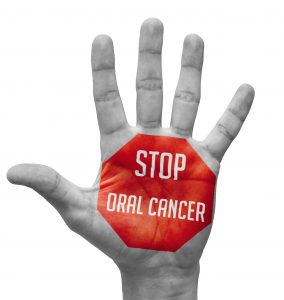 Statistics show that each year, over 40,000 people are diagnosed with oral cancer, and nearly 20% of them will succumb to the condition. Your family dentist in Lisle says that taking an active stance to protect your oral health is a key to preventing the disease and detecting it early so it can be effectively treated. Read on to learn what you can do.
What is Oral Cancer?
Oral cancer typically begins in the flat cells in the mouth that cover the tongue, lips and other oral surfaces. It can be brought on by a host of contributors, which include the following:
Tobacco use
Sun exposure
Heavy alcohol consumption
Diet high in processed ingredients
Infection with human papillomavirus
Some of the symptoms to be on the lookout for are patches in the mouth or on the lips, oral sores that won't heal and pain when swallowing. If any of these warning signs are noticed, you should immediately contact your primary care physician and dentist to schedule examinations.
The Importance of Early Detection
When the disease is detected early, statistics show that patients have an average survival rate of five to 10 years or more. The route to being diagnosed early is to visit your dentist for a semi-annual checkup. As part of your appointment, your dentist will perform an oral cancer screening, and he or she will be on the lookout for the following signs:
Asymmetries
Red or white patches
Lumps in the oral cavity
Numbness in the mouth or lips
Sores and bumps that persist beyond a few days
Along with looking for any of the above symptoms, your dentist may also ask such questions as, "Have you noticed any changes, overall, in your oral health?" or "Has there been a change in your voice, your facial appearance or the way your teeth fit together?"
If any signs of oral cancer are discovered, your dentist will go over your options so a treatment program can be initiated.
Simple Ways to Prevent Oral Cancer
Along with knowing how to recognize the symptoms of oral cancer, it's also important to take steps for prevention. In addition to visiting your dentist for semi-annual appointments, you should be sure to practice excellent oral hygiene, which includes brushing and flossing your teeth at least two times a day.
By consistently and correctly cleaning your mouth, teeth and gums, you can help to remove the harmful bacteria that can be integral in the development of gum disease, which has been found to be a contributor to the emergence of oral cancer.
To schedule your preventive care visit, contact your Lisle dentist today.
About the Author
Dr. Frank Marchese earned his dental degree from the University of Illinois College of Dentistry. A lifelong learner, he has taken over 1,500 hours of continuing education. Additionally, Dr. Marchese has received advanced training at the prestigious L.D. Pankey Institute for Advanced Dental Education. He combines his years of experience and vast knowledge to prevent and treat oral cancer at Arbor Dental Care, and he can be reached for more information through his website.

Comments Off

on Your Family Dentist in Lisle Says Fight Oral Cancer
No Comments
No comments yet.
RSS feed for comments on this post.
Sorry, the comment form is closed at this time.