January 15, 2019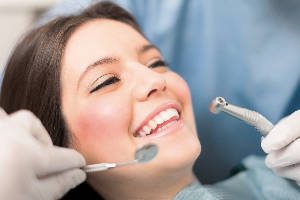 We inherit many things from our ancestors, from the color of our eyes to whether we are right-handed or left-handed. Another trait we sometimes take from the past is increased risk for tooth loss. If you think you fall into this group, then it's important to pay extra attention to your oral health. Diligent care and regular appointments with your family dentist in Lisle can help you to enjoy healthy teeth and gums over the long term.
Is It in Your Genes?
The medical term for tooth loss is edentulism. Dental specialists track rates of this condition across generations. Their research indicates that some people are at greater risk of oral health problems due to factors they've inherited from their ancestors.
For example, all of us enjoy a protective layer of enamel on our teeth. But, for some of us, this layer begins to thin at an early age. Other people have unusually shaped teeth with deep grooves or crevices that give plaque added places to hide. These people often have heightened risk for cavities.
Tilting the Odds in Your Favor
Fortunately, your Lisle dentist has treatments that can help can. These include:
Special coatings that form a physical barrier between your teeth and bacteria, much like your own natural layer of enamel.
Concentrated fluoride treatments in the form of strips or gels that strengthen teeth and guard against tooth decay.
Prescription toothpastes that provide greater benefits for at-risk individuals than over-the-counter products.
Talk to your dentist about these treatment options during your next appointment. In the meantime, here are some things all of us can do to protect our teeth and gums, no matter what traits we inherited from our ancestors:
Brush after every meal. The more often you brush your teeth, the less likely you are to develop cavities. You may want to keep a spare brush and tube of toothpaste in your office or workstation for when you're on the job.
Chew sugar-free gum. This stimulates the production of saliva, which has important anti-bacterial properties.
Floss daily. Some people have trouble holding floss string comfortably between their fingers. These people might want to try an interdental toothbrush instead.
Minimize sugar consumption. Cavity-causing bacteria run on sugar, like an automobile uses gasoline. If you must satisfy your sweet tooth, then stick with raw fruits, which are packed with fiber, vitamins, and other important nutrients.
See your dentist as recommended for oral exams and cleanings. People at special risk of cavities may want to see their dental professional every 90 days, as opposed to twice a year. Your dentist will suggest a schedule that matches your needs.
None of us can change the past. But all of us can lay the foundation for a healthier future by taking care of ourselves in the here and now. The benefits you gain from the tips in this post will give you all the reason in the world a smile.
About the Author
Dr. Frank Marchese is a seasoned dentist with 30 years of experience under his belt. Dr. Marchese keeps his skills sharp through ongoing training in both general and advanced procedures. You can reach his office online or by calling (630) 969-2310.
Comments Off

on Are Your Teeth Problems Hereditary? A Family Dentist in Lisle Weighs in
No Comments
No comments yet.
RSS feed for comments on this post.
Sorry, the comment form is closed at this time.