January 25, 2019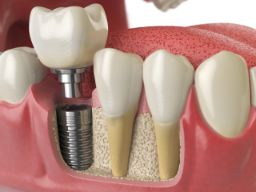 Most of us tend to take our teeth for granted, but missing even just one tooth impacts your health and self-confidence in many ways. On top of affecting your appearance, you also lose some of your ability to chew your favorite foods and speak with ease. But, fortunately, dental implants in Lisle can restore your smile and minimize or eliminate the negative effects of tooth loss. After learning about the benefits of implants, one of the first questions many people have is what the surgery will be like. Keep reading below to learn about what you can expect from the procedure. You'll be glad to know that it's easier than you might think!
What's the First Step of the Process?
First, you'll need a consultation and exam to make sure you're a good candidate for dental implants. Then a treatment plan can be created that will serve your individual needs.
A dentist will also take several images to see if your jawbone levels are adequate to support an implant. If you've lost significant bone mass, a bone graft may be necessary, which would be a separate procedure prior to having implant surgery.
What Can You Expect From the Surgery Itself?
Implant surgery is done in two main phases that are separated by 3-6 months to allow for healing. The initial surgery is done in-office and typically takes about 2 hours. Here are the steps involved:
First, you'll be numbed beforehand and the area will be prepared. Then the implant itself (a titanium post) will be placed in your jaw. People often say that this is easier than they expected and is less uncomfortable than an extraction.
A "cap" will be put over the implant to protect it while it heals. Immediately after the surgery, you can expect some relatively mild discomfort for 5-10 days. This is usually managed easily with over-the-counter pain medication, which your dentist will discuss with you.
Then the implant is given between 3-6 months to fully heal and integrate (fuse) with the surrounding jawbone. During this time which you can eat, drink and function normally.
Finally, the second phase involves attaching a crown or bridge to the implant to fully restore your missing tooth (or teeth). Just like a regular crown or bridge, it will be precisely matched to the rest of your smile so it looks natural.
Implant surgery is a relatively small investment of time that pays off for the rest of your life. And your smile and self-confidence will be restored so you can enjoy all the benefits of a full set of teeth!
About the Author
Dr. Frank Marchese is a general and restorative dentist in 60532 with over 30 years of experience. In order to provide outstanding implant dentistry, he's completed the prosthetic and surgical programs at the Misch International Implant Institute and is a fellow in the International Congress of Oral Implantologists. If you have any other questions about implant surgery, he can be reached via his website.

Comments Off

on What Will the Surgery For Dental Implants in Lisle Be Like?
No Comments
No comments yet.
RSS feed for comments on this post.
Sorry, the comment form is closed at this time.