February 20, 2019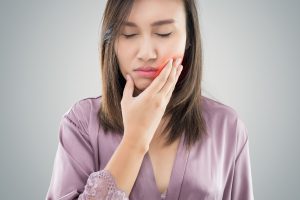 To consider your overall health means to consider your dental health. Gum disease is one of the most common diseases in the United States, affecting over 80% of the population in both its forms (periodontitis and gingivitis). It is important to establish essential dental hygiene practices for your family and spot the symptoms to prevent their advancement. Your family dentist in Lisle gives need-to-know facts and prevention techniques for gum disease.
What is Gum Disease?
Since gum disease is often painless, it's sometimes hard to spot. If symptoms go on for too long, it can result in serious consequences ranging from tooth loss to health problems such as stroke and heart disease.
Gum disease is when the foundation of your teeth, your gum and bone structures, are infected due to hardened plaque below your gum line. Imagine a house with a slowly deteriorating foundation, causing problems like cracks in the walls—over time, the foundation will become too weak to hold the walls. When your gums become infected, your teeth lose their healthy foundation.
5 Signs of Gum Disease
One common sign of the onset of gum disease is swollen or red gums. When plaque builds up under the gum line, it can result in gingivitis and swollen gums. Oftentimes, this can be tackled by visiting your dentist for a professional cleaning to prevent further plaque buildup.
Bleeding gums can accompany swollen gums. Typically, your gums shouldn't bleed when brushing or flossing, although it does happen when there is a buildup of bacteria below your gums. Although ceasing to floss can help ease the irritation, it could also lead to gingivitis. If your gums begin to bleed more frequently, it could be a sign of your gum disease progressing.
A more advanced sign of gum disease is gum recession. When your gums start disappearing and  your teeth look longer, your roots begin to become exposed. A tricky part of identifying this as a symptom of gum disease is that it is also a result of aging. Dentists can track your gum recession by taking frequent measurements of your gums. Based on that, they can determine the best non-surgical treatment for you.
As your gums start to recede and expose the roots of your teeth, your teeth can become more sensitive. Tooth sensitivity and a more exposed root can result in tooth decay and eventually to tooth loss.
Bad breath is another common symptom for people with gum disease, caused by bacteria buildup along the gum line.
Because gum disease in not curable, it is important to routinely visit your dentist for hygiene checkups to catch symptoms before they progress. Routinely flossing and brushing helps to prevent bacteria and plaque buildup, which is important to your overall dental health. Establishing these daily techniques will prevent permanent dental damage and help maintain your perfect smile.
About the Practice
Father-daughter dentist duo Dr. Frank and Dr. Jeanelle Marchese provide families in Lisle with the regular dental care they need to maintain healthy dental hygiene habits. As a practice built on family, Arbor Dental Care focuses on providing Lisle families with the most current advancements in dentistry along with a comfortable environment to receive the care they deserve. To make an appointment, visit Arbor Dental's website or for questions call 630-969-2310.

Comments Off

on Family Dentist in Lisle Gives Common Signs of Gum Disease
No Comments
No comments yet.
RSS feed for comments on this post.
Sorry, the comment form is closed at this time.