May 21, 2019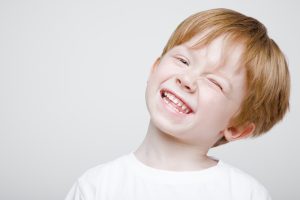 You've heard horror stories from your friends about their children having cavities; they paint a vivid picture of the crying and the pain, sometimes ending with needing to remove the tooth entirely. Tooth decay is unsettlingly common in children. In fact, according to the CDC, 42% of children ages 2-11 suffer cavities in their baby teeth, but fortunately there are many ways to help prevent it. One of those ways is a fluoride treatment from your family dentist in Lisle. Learn more about how you can protect your child's smile.
What is Fluoride Treatment?
Fluoride is a mineral that can often be found in foods and water. It helps protect against cavities by making the teeth more resistant to acids and bacteria that erode the enamel. In fact, fluoride can even repair some of the damage done by tooth decay in the very earliest stages.
Fluoride treatment, as the name implies, simply involves applying a fluoride solution directly to the surface of the teeth. Afterwards, your child will need to avoid eating or drinking for at least 30 minutes so that their teeth can absorb the fluoride. Bear in mind that the treatment works best when combined with good oral health habits such as brushing and flossing twice a day and maintaining a healthy diet.
Is Fluoride Treatment Safe?
Remember that fluoride is a naturally occurring mineral that is found in almost all water sources; many communities add it to tap water. Treatments using this mineral are safe and used by dentists worldwide; it is a proven and effective way to help fight cavities. Only small amounts are used at a time, little if any is swallowed, and the treatment is quick and painless; it sets fairly quickly, and your child's teeth may appear yellow or dull afterwards, but this will wear off after brushing.
While it's true that fluoride can have harmful effects when swallowed in excess, this only happens when large amounts are ingested and is usually a result of eating too much toothpaste; fluoride treatment only uses a very small amount. Speak with your dentist if you have any concerns about your child's safety.
What About Fluoride in Toothpaste?
Many toothpastes contain fluoride; the American Academy of Pediatrics recommend using them for babies and toddlers. Be sure to use the recommended amount of toothpaste, and always supervise brushing to prevent unnecessary swallowing.
How Old Does My Child Need to be for Fluoride Treatment?
Fluoride treatment can be used as early as infancy after your baby's teeth grow in. Remember that cavities can occur in children as young as age 1; it's highly recommended that you begin taking your child to the dentist by age 1, or within six months after their first tooth comes in.
Your child's smile is precious, and cavities can develop far too easily. Ask your Lisle dentist about fluoride treatments and other preventive measures you can take to help protect your child's teeth, and make sure that you're teaching good oral health habits such as brushing and eating correctly. Don't let your child become another tooth decay statistic.
About the Practice
At Arbor Dental Care, Drs. Frank Marchese and Jeanelle Marchese focus on providing modern, advanced dental care to the community. Dr. Frank Marchese has been practicing dentistry for 30 years and is proud to now be working alongside his daughter. They offer fluoride treatments as well as restorative and cosmetic dental treatments in a comfortable, relaxed dental environment. To schedule a checkup for your child, visit their website or call (630) 969-2310.

Comments Off

on Your Family Dentist in Lisle Helps Children With Fluoride
No Comments
No comments yet.
RSS feed for comments on this post.
Sorry, the comment form is closed at this time.