June 20, 2019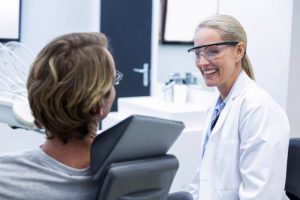 Recent research has uncovered multiple links between the common oral health problem, gum disease, and your overall wellbeing. Multiple illnesses and disease found throughout the body including heart disease, Alzheimer's, pregnancy complications, and diabetes have all been connected to the harmful oral bacteria that cause gum disease. A family dentist in Lisle can help you fortify your oral health to protect your body. Read on to discover the link between your mouth and other conditions found throughout your body.
Connecting Your Mouth And The Rest Of Your Body
Sometimes, your mouth can seem completely separate from the rest of your body, but it's more connected than you think. Your mouth is home to an incalculable number of bacteria, both good and bad. When you brush and floss regularly, you help aid your body's immune system and control the number of harmful bacteria in your mouth.
When you don't practice routine oral hygiene, the amount of plaque and bacteria accumulate in your mouth and begin producing acid. Not only can this destroy your enamel and impact your oral health, but those bacteria also release a toxin that can get into your bloodstream. Once this happens, these inflammation-causing toxins can travel to other parts of your body and cause various health conditions.
Health Conditions Associated With Gum Disease
Over the last decade or so, studies have established multiple connections between the same oral bacteria that cause gum disease, and various diseases and illnesses. By keeping up with your mouth, you can reduce your risk of the following health problems:
Heart disease
Alzheimer's
Diabetes
Oral cancer
Pregnancy and birth complications
Respiratory infections such as pneumonia
Not only can gum disease result in serious oral consequences such as irritated gums and tooth loss, but it can also spread throughout other areas of your body. Leaving your oral health unchecked can have more costly consequences than you originally thought.
Protecting Your Oral And Overall Health
Looking after your oral and overall health may not be as hard as it seems. The main cause of gum disease is poor oral hygiene, so when you brush twice each day and floss, you can keep your teeth and gums healthy. Using antibacterial mouthwash is also a great way to remove any lodged food debris and plaque from hard-to-reach areas of your mouth. By far, the most important preventive technique is to visit your dentist in Lisle for your semi-annual checkups and cleanings.
Even if you're diligent about your oral hygiene routine, professional cleaning helps remove plaque and tartar buildup from areas you can't get to at home. Picking up the phone to schedule a visit with your dentist is the first step in preventing gum disease from harming your health. Save yourself from future headaches and expensive treatments by preventing oral health problems to begin with.
About the Author
Dr. Jeanelle Marchese looks forward to serving her community of Lisle alongside her father by providing high-quality dental care. She focuses on giving her patients excellent treatment that exceeds their expectations and building long-lasting relationships. She is passionate about ensuring that patients have the knowledge they need to maintain healthy smiles for years to come. For questions or to schedule a routine checkup and cleaning, visit Arbor Dental Care's website or contact 630-969-2310.

Comments Off

on A Family Dentist in Lisle Can Stop Gum Disease From Wreaking Havoc On Your Health
No Comments
No comments yet.
RSS feed for comments on this post.
Sorry, the comment form is closed at this time.