November 3, 2019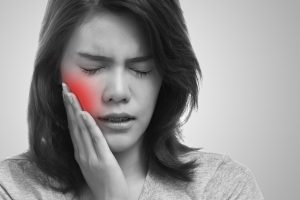 You diligently brush your teeth in the morning before work and at night when you are getting ready for bed. Heck, maybe you even floss every day too! And yet, you somehow are still getting cavities. What gives?
Unfortunately, some people are just more susceptible to tooth decay for a variety of reasons, even if they practice good oral hygiene habits at home. Find out what could be contributing to your cavities by reading the 5 reasons below from a dentist in Lisle.

#1: Your Diet
What you eat on a daily basis does not just affect your weight and overall health, but can impact your teeth as well. If you tend to snack on sugary treats every day and drink sugary sodas, you are increasing your risk of tooth decay. When sugar has an opportunity to linger in your mouth, bacteria use it as fuel to multiply and attack tooth enamel, the protective outer layer of teeth. Weakened enamel can lead to more cavities.
To help prevent tooth decay, swap out sweet treats for healthy snacks like apples, carrots or celery. In addition, instead of drinking soda, keep a refillable water bottle at your desk for when you get thirsty.
#2: Oral Bacteria
As mentioned above, oral bacteria react to sugars in the mouth to create acids that break down enamel. Some people just happen to have more aggressive forms of oral bacteria than others, which can contribute to greater damage and more cavities.
In addition to brushing twice a day and flossing daily, integrating an anti-bacterial mouthwash into your oral care routine can help fight cavities.
#3: Dry Mouth
Saliva is part of the body's natural defense and helps wash away harmful food particles, sugar and bacteria from your teeth. Regular bouts of dry mouth can negatively affect your oral health.
Dry mouth can occur due to various reasons, including:
Side effect of certain medications
Chemotherapy treatments
Sickness
To combat dry mouth, drink plenty of water throughout the day to keep the inside of your mouth moist and be sure to consult with a dentist in Lisle for additional treatment options.
#4: Gum Recession
Gums protect the base and roots of the teeth from harmful bacteria. If gums recede far enough, these vulnerable parts of the tooth can be left exposed to cavity-causing bacteria.
To prevent gum recession, use an ultra-soft toothbrush and light brushing technique when cleaning your teeth every day.
#5: Tooth Shape
Some teeth have naturally deep grooves that are more likely to catch tiny food particles and sugars and thus eventually lead to tooth decay. Cleaning these grooves to remove harmful bacteria can be more difficult without help from a dental professional. This is just one reason why it is so important to visit a family dentist in Lisle every six months for a routine checkup and cleaning.
Although you may be more susceptible to tooth decay for any of the 5 reasons listed above, this does not guarantee you will automatically get more cavities. Following the advice above and partnering with a local dentist can help you maintain a healthy, lasting smile.
About the Author
Dr. Frank Marchese has over three decades of experience helping Lisle patients achieve and maintain healthy smiles. He offers a full range of preventive dental treatments at his conveniently-located private practice, including dental exams and cleanings, dental sealants and bruxism treatment. Patients of all ages are welcome to visit the Arbor Dental Care website or call (630) 969-2310 to learn more about preventing tooth decay.

Comments Off

on Dentist Shares 5 Reasons Why You May Be Getting Cavities
No Comments
No comments yet.
RSS feed for comments on this post.
Sorry, the comment form is closed at this time.