February 7, 2020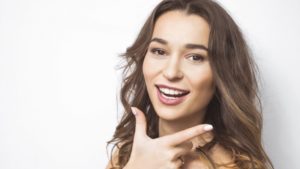 Did you know that an unhealthy mouth can lead to serious health concerns like diabetes, rheumatoid arthritis, memory loss, and heart disease? That's one of the biggest reasons why it's so important to protect your oral health with a revitalizing dental cleaning and thorough checkup every six months. However, it's up to you to keep your smile healthy and sparkling until your next appointment. Here are five great ways to practice great oral hygiene at home until the next time you see your Lisle dentist.
Use Products with Fluoride
Brushing and flossing your teeth won't protect you against cavities if you don't use fluoride products. This important natural mineral is found in most toothpastes and other dental products, but not all. Make sure that you're getting enough fluoride in your life by only using items with the American Dental Association's Seal of Approval and drinking plenty of tap water.
Try a Specialized Mouthwash
While cosmetic mouthwashes are good for quickly covering up bad breath, they only mask the smell. To treat the cause of your halitosis, you need an antiseptic mouthwash. In fact, there are a variety of specialized mouthwashes aimed at treating common oral health issues like gingivitis, tooth sensitivity, and plaque buildup. Using a mouthwash regularly could significantly boost the health of your smile.
Limit Sugary Snacks & Eat a Balanced Diet
Your natural oral bacteria feeds on the sugars contained in the foods you eat. Fueling this bacterium with lots of sugary snacks greatly increases your risk of both tooth decay and a bacterial infection in your gums, which is known as gum disease. Instead, try adding more vegetables high in fiber and calcium-rich dairy products to strengthen your teeth.
Quit Tobacco Products
Chewing and smoking tobacco has a host of negative effects on the body, including bad breath and stained teeth. However, since it hinders the body's natural healing process, it also increases your risk of gum disease, tooth loss, and oral cancer. Although quitting is by no means easy, your smile and body will thank you in the long run!
Taking care of your oral health requires regular dental checkups as well as excellent at-home dental hygiene. Together, you and your dentist can keep your smile happy and healthy for years to come!
About the Author
At Arbor Dental Care in Lisle, IL, we believe that the road to oral wellness starts with trustworthy partnerships. We count on you to practice great dental habits at home and you can expect to fully trust us to give you the excellent professional oral care you deserve. At your regular checkups twice a year, Dr. Frank Marchese will refresh your smile, identify any developing issues, and go over the best at-home oral hygiene practices with you to ensure your smile stays its best for a lifetime. If you have more questions about at-home oral health care, feel free to contact him via his website or at (630) 969-2310.
Comments Off

on 5 Great Ways to Practice Better Oral Hygiene at Home
No Comments
No comments yet.
RSS feed for comments on this post.
Sorry, the comment form is closed at this time.