February 29, 2020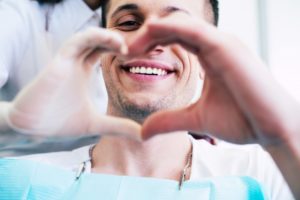 In the busyness of everyday life, it may be tempting to skip your biannual dental checkups. Many people think that since they're teeth look and feel fine, they don't need to visit their dentist. However, dental checkups are about so much more than keeping your pearly whites clean! While that's certainly an added bonus, seeing your dentist regularly will also detect oral health issues as early as possible, prevent permanent damage to your smile, and even protect your overall health. Here are five important reasons to see your Lisle dentist every six months.
Spot and Stop Oral Health Issues Early
A little prevention can go a long way when it comes to your oral health. Regular dental checkups are the best way to identify issues like tooth decay and gum disease as early as possible and treat them before they can turn into larger issues. In fact, the aim of your dental checkup is to prevent these problems from developing in the first place!
Polish Your Pearly Whites
When plaque in your mouth accumulates and hardens, it turns into tartar. This tough, yellowish substance is brimming with bacteria and discolors your smile. Regular brushing and flossing can't remove it, but your dentist can. A dental cleaning twice a year clears out lingering bacteria, plaque, and tartar, leaving your teeth looking and feeling their best after your appointment.
Check Underneath the Gumline
Taking X-rays of your mouth is another routine part of any dental checkup. This allows your dentist to check on the health of your mouth below the gumline. They may discover issues like crooked or impacted wisdom teeth or jawbone deterioration. Identifying these problems as early as possible allows your dentist to treat them before they cause you any discomfort or damage.
Keep Your Gums and Heart Healthy
A growing body of research indicates that gum disease could increase your risk of heart disease by up to 20%. Unfortunately, more than half of Americans have gum disease, with some estimates reaching as far as 80% of the population. Thankfully, the sooner gum disease is caught, the easier it is to treat with periodontal therapy from your dentist.
Diagnose Hidden Health Issues
Did you know roughly 90% of systemic diseases present symptoms in the mouth? At your dental checkup, your dentist carefully inspects your mouth, face, neck, and throat for any signs of larger underlying issues. If they discover any sign of conditions like diabetes, Alzheimer's disease, or cancer, the early detection could drastically improve your chances of easy and successful treatment.
Don't wait until your next toothache to visit your dentist. Regular dental checkups are an excellent way to proactively keep yourself healthy and your smile shining for years to come.
About the Practice
At Arbor Dental Care in Lisle, IL, we want to do more than just fix your oral health issues—we want to help you prevent them in the first place! With a regular dental checkup every six months, Drs. Frank and Nellie Marchese can catch any problems as early as possible and put a stop to them before they can damage your smile. They use the latest dental technology and advanced techniques to ensure that your treatments are always as effective and efficient as possible. If you'd like to learn more about regular dental checkups, feel free to reach them via their website or at (630) 969-2310.  
Comments Off

on 5 Reasons to Get A Dental Checkup Every 6 Months
No Comments
No comments yet.
RSS feed for comments on this post.
Sorry, the comment form is closed at this time.