August 18, 2020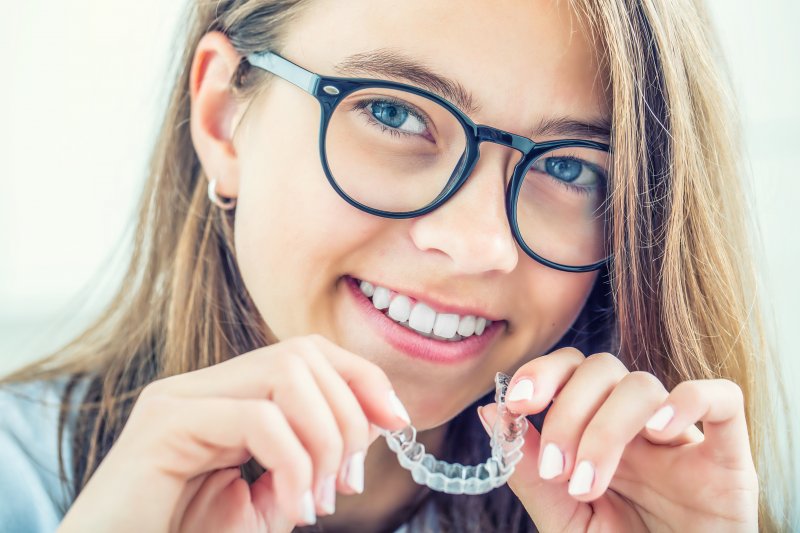 Are you looking to straighten up your smile so you can be confident and proud to show it off? Traditional metal braces have proven again and again to be successful in transforming smiles, but you have to walk around with metal in your mouth and avoid some of your favorite treats throughout the entire treatment. Fortunately, there's another option: Invisalign Clear Aligners. Your dentist in Lisle shares some signs that you may be an ideal candidate for the treatment.
You Want to Feel More Confident About Your Smile
Alignment can make a big difference when it comes to how people feel about their smile. This is even true for patients with very minor issues. Invisalign can fix alignment issues related to overbites, crooked teeth, underbite, gaps, overcrowding and more! During your consultation, your dentist will determine how Invisalign can help you.
You Don't Want Wires and Brackets
Something that makes many adults shy away from straightening their smile is the fact that they don't want to walk around with wires and brackets in the front of their mouth. They can irritate the soft tissues in your mouth and are not known for being aesthetically pleasing to look at. In addition to this, you are required to eliminate certain items from your diet. Invisalign eliminates all of these issues. It also uses less pressure to move your teeth making it a more comfortable option.
You've Already Had Braces
If you had braces when you were a kid or a teenager, but your teeth have moved since then, Invisalign is a great option to move them back to their perfectly aligned spot. This is often an easy fix and can correct the changes that have occurred.
You're Busy
Traditional braces require more visits to the office and more cleaning. When you are busy with your career and other aspects of your life, frequent appointments are not ideal. You will have to remove your clear aligners to eat and brush your teeth more often, but it is much less time consuming than metal braces.
You Only Need Minor Corrections
Invisalign can solve all sorts of problems, but more complex issues often require regular braces. If you have a few mild concerns about your teeth, Invisalign is the treatment for you.
You're Disciplined
The Invisalign aligners must be worn between 22 and 24 hours each day for the best results. If you aren't disciplined enough to keep them in, the treatment won't go nearly as smoothly and can even take longer than expected. Clear aligners are ideal for patients who can easily commit to wearing them frequently and consistently.
If you're looking for a straighter smile but don't want all the drawbacks of regular braces, ask your dentist if you'd be a good candidate for Invisalign clear aligners. You will have a straight smile to be proud of in no time!
About the Practice
At Arbor Dental Care in Lisle, IL, Dr. Frank Marchese and Dr. Jeanelle Marchese are committed to transforming smiles and building lifelong relationships with patients. Dr. Frank Marchese has been working in the field for 30 years and is a master in the Academy of General Dentistry. Dr. Jeanelle Marchese earned her Doctor of Dental Medicine from Midwestern University in Downers Grove, IL. She actively pursues continuing education courses. To learn more about Invisalign or to schedule a consultation, visit their website or call (630) 969-2310.
Comments Off

on Am I An Ideal Candidate for Invisalign?
No Comments
No comments yet.
RSS feed for comments on this post.
Sorry, the comment form is closed at this time.