January 7, 2022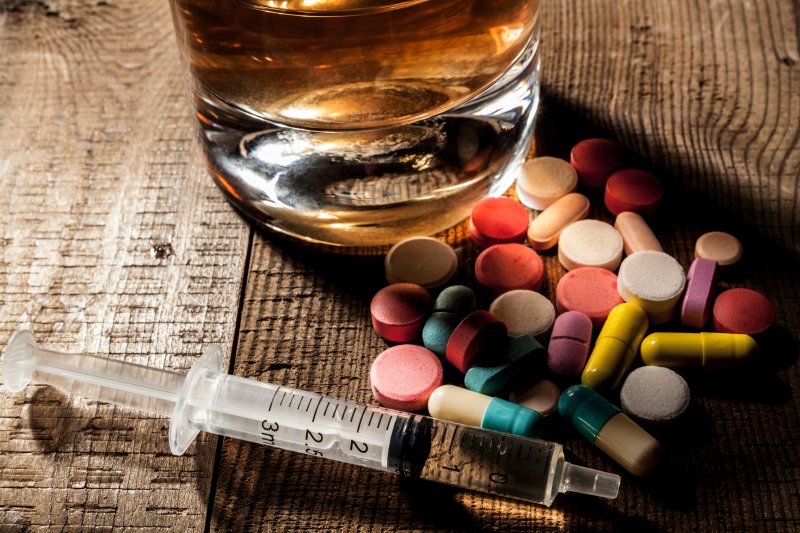 Most people assume prescribed medications are supposed to improve your overall health. However, a little-known fact is that some prescriptions have negative impacts to your oral health. If left unchecked, some treatments can unintentionally lead to tooth decay. Read on to find out these five common medications that can lead to dental decay in Lisle and what you can do to prevent it.
#1. Immunosuppressant Drugs
After major surgeries such as a transplant, most medical professionals prescribe immunosuppressant medications to relax the body's immune system. Some of these treatments, like Cyclosporine, can result in excessive inflammation of the gums—known as gingival overgrowth—which allows dental decay and infection to develop.
#2. Antihistamines
These are the popular nasal congestion medications that improve and restore normal breathing. Antihistamines also cause less saliva production, which consequently dries out the mouth and promotes tooth decay.
#3. Chemotherapy Treatments
A handful of chemotherapy medications, such as methotrexate, are responsible for changing common mucus membrane functions. This can lead to mucositis—inflammation of the mouth's inside lining—which can then follow up with tooth erosion.
#4. Aspirin
Almost everyone takes aspirin when needing an over-the-counter pain reliever. In addition to numbing discomfort, aspirin medication also controls high blood pressure. Unfortunately, the negative side effects include mouth sores or tender/damaged gum tissue.
#5. Antibiotics
Sometimes antibiotics can affect the taste of foods and beverages, creating a bitter or metallic flavor. Moreover, antibiotics like amoxicillin can potentially affect tooth enamel by weakening and exposing the tooth to an excess of fluoride—a condition known as fluorosis. When this happens, the tooth can easily be stained, which can lead to infection and decay.
What Can You Do to Prevent Dental Decay?
Though these types of medications can alter your dental health and risk enamel erosion, there are a few simple methods you can use to prevent the negative impacts. If you require these prescribed treatments, a few practices that improve your oral wellbeing include:
Brushing & Flossing Regularly—perform at least twice a day for both
Taking Medications with Water—some medications are best taken with plenty of water, as this can wash away decay-causing particles in your mouth.
Scheduling Regular Dental Visits—your dentist can clean and examine your teeth for any issues that may be developing and stop them before it becomes a bigger problem
If you are prescribed these kinds of medications, simply maintaining good dental hygiene can directly lessen your risk of dental decay. Talk to your dentist if you still have concerns to ensure your teeth are as healthy as possible!
About the Practice
Arbor Dental Care, located in Lisle, IL, provides optimal dental services using the latest in advanced technology and materials. Their team offers various treatments, including preventive dentistry to help you maintain a healthy smile. If you have questions about medications that can cause dental decay, visit their website or call (630) 969-2310.
Comments Off

on Top 5 Common Medications That Can Cause Dental Decay
No Comments
No comments yet.
RSS feed for comments on this post.
Sorry, the comment form is closed at this time.