February 28, 2022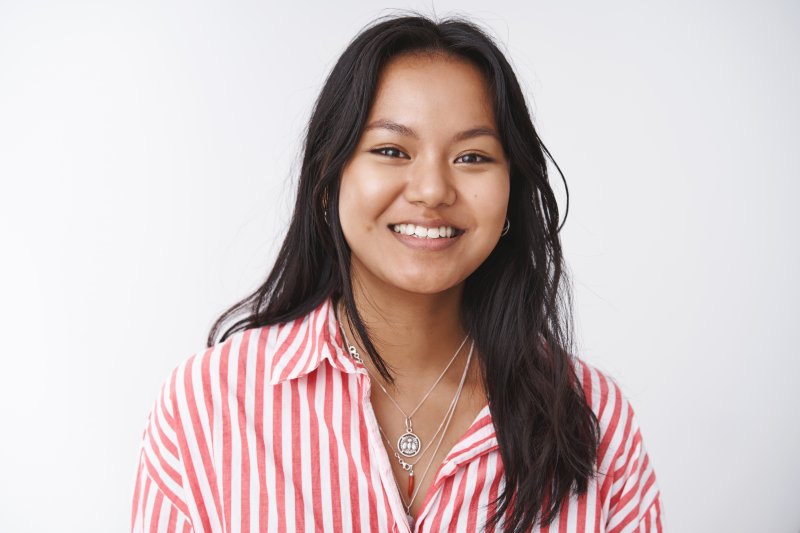 Dental implants are posts that are usually made from titanium and replace the roots of a missing tooth. They are the only permanent solution to this issue and both look and feel just like your natural teeth once they've finished fusing with the jawbone through a process called osseointegration. Though they are the tooth replacement option of choice for many dentists and patients alike, dental implants haven't always been the revolutionary restoration we know them as today. Read on to learn about the history of dental implants and how they've evolved over the years.
Dental Implants in Ancient Times
In China around 600 A.D., the first dental implants were made using carved bamboo pegs. In 1000 B.C., Egyptians carved pegs from precious metals and placed them into the jawbone. This was the first recorded instance of metal dental implants. Archeologists have also discovered pegs made from ivory and rare gems like jade. Fragments of seashells and carved stones embedded in the jaws of ancient Mayans have also been unearthed. In some instances, these early dental implants had even fused with the bone.
Dental Implant Developments
Between the 1500s and 1800s, European scientists tried different blends of gold and other metal alloys as well as porcelain and silver to make dental implants. Tubes of iridium, which is a very hard, brittle, transition metal, were also used. During this time, teeth were also taken from deceased and underprivileged people and transplanted into the mouths of upper-class patients.
Modern Dental Implants
In 1913, Dr. EJ Greenfield placed a cylinder of iridio-platinum soldered with gold to replace a missing tooth. Brothers and doctors Alvin and Moses Strock experimented with orthopedic screw fixtures made from an alloy called Vitallium by implanting them in both humans and dogs in the 1930s. They were thought to be the first people to successfully place implants.
Dr. P.B. Adams patented an implant that was threaded both internally and externally and had a smooth gingival (gum) collar and a healing cap to promote tissue repair in 1938. Drs. Manlio Formiggini and F. Zepponi developed an implant in the 1940s with a stainless steel spiral design that allowed the bone to grow into the metal. Spanish doctor Perron Andres later modified the design to include a solid shaft.
An orthopedic surgeon discovered that titanium fuses with the bone in 1952, which led to the belief that titanium may be the best material to use for dental implants. In 1965, the first titanium implant was placed, and the version we know today began gaining traction in the 1970s.
As you can see, dental implants have changed a lot over the years. With a success rate of up to 98%, they are an excellent way to have a full set of pearly whites once again and so you can enjoy a beautiful, healthy smile!
About the Author
Arbor Dental Care offers several tooth replacement options, like dental implants, to fill in the gaps in your grin and help you feel more confident in your smile. These titanium screws allow you to regain most of your bite power and get back to enjoying your pearly whites to the fullest. Do you want to set up an appointment with Arbor Dental Care or are you interested in learning more about dental implants? If so, call them at (630) 969-2310 or visit their website.
Comments Off

on The History and Evolution of Dental Implants
No Comments
No comments yet.
RSS feed for comments on this post.
Sorry, the comment form is closed at this time.