May 13, 2022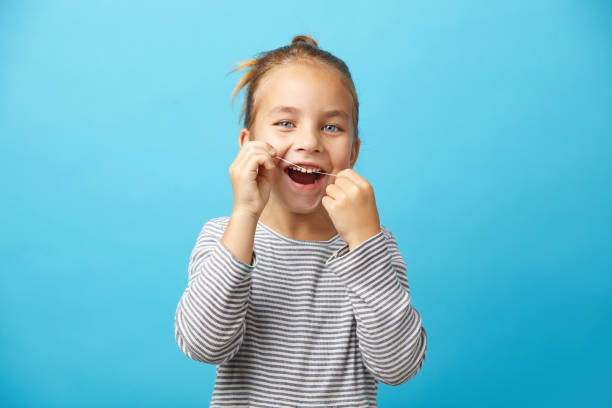 As rewarding as it is to be a parent, it can also be challenging. When it comes to teaching your little one how to take good care of their smile, the difficulties often extend beyond just brushing. Even so, helping your child understand the importance of flossing is key to a healthy, happy smile. To assist you, read on to learn four tips that will make it easier to teach your little one how to floss their pearly whites.
Tip #1: Use Visual Aids
If you hand a child some dental floss for the first time and tell them to use it, they won't know what to do with it. That's why using visual aids is beneficial. This allows you to show them the correct technique to ensure that they clean every tooth. Consider using diagrams found online or videos that explain how to floss while showing them the right way to hold and move the string between their teeth.
Tip #2: Give Rewards
Positive reinforcement is an excellent way to encourage your little one to complete tasks. One way you can do this is by creating a chart for them and placing a gold star on it every time they floss. If they can keep up with flossing every day for a set period, you can reward them with a fun prize or some kind of activity like going out to see a movie. Over time, flossing will become a habit.
Tip #3: Create Fun Activities
For many children, taking care of their smiles is unexciting. To get them interested in flossing and brushing, consider turning it into a family activity. Gather everyone into the bathroom at the same time so you can floss together. Play some fun music to make it into a party and have them looking forward to the next time they get to clean their teeth.
Tip #4: Establish a Flossing Routine
Along with the above tips, establishing a solid routine will help your little one get used to incorporating flossing into their daily life. Remind them to floss at the same time each day, ideally right before they go to bed. They will likely need some assistance with this oral hygiene step until they're six or seven years old, but practice makes perfect! Continue encouraging them to take good care of their smile and offer helpful tips until they've mastered it.
If you're struggling to teach your little one how to floss their teeth, these four steps should help. Before you know it, your little one will be caring for their smile like a pro!
About the Practice
If you've been searching for an exceptional pediatric dentist for your child, look no further than Arbor Dental Care. They are experts at all things related to growing grins and can offer tips and tricks to help your child get used to flossing their teeth. If you're ready to set up an appointment or want to learn more about their pediatric dental services, call Arbor Dental Care's office at (630) 969-2310 or visit their website.
Comments Off

on 4 Easy-to-Follow Flossing Tips for Children
No Comments
No comments yet.
RSS feed for comments on this post.
Sorry, the comment form is closed at this time.