May 27, 2022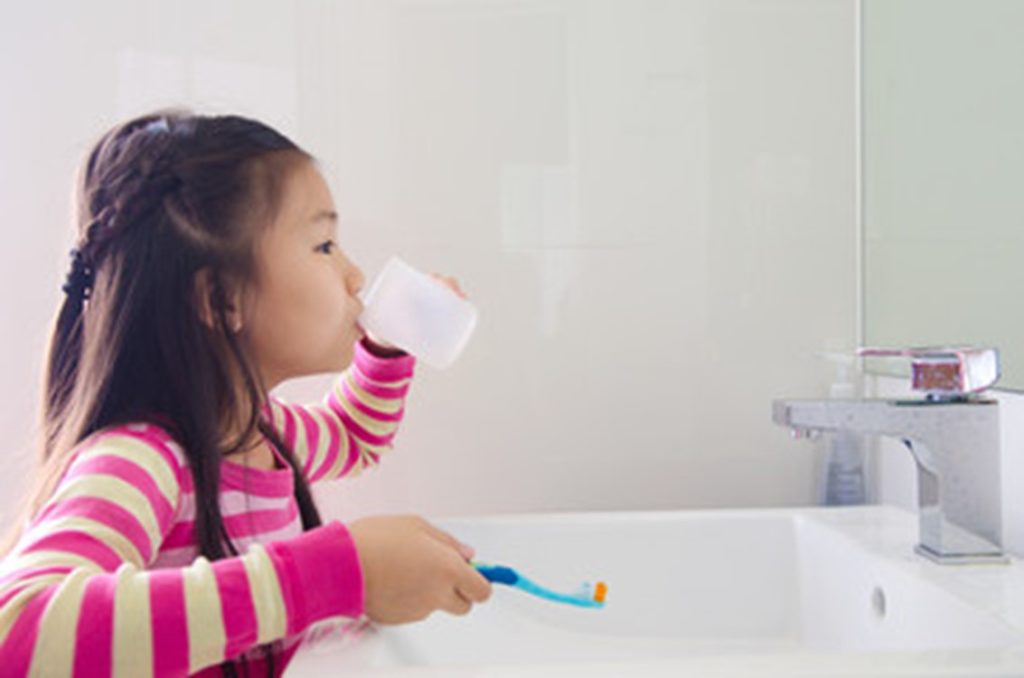 It's a debate you're probably all too familiar with: should you rinse your mouth after brushing your teeth? Maybe you've been rinsing after brushing since you were little, or maybe you never bother. But did you know that there are benefits to not rinsing your mouth right away? Here's what you need to know about your brushing habits and dental hygiene.
What Happens When You Rinse?
Many people are used to being told to rinse their mouth after brushing. However, there is actually a solid reason that you should reconsider your routine. Many toothpastes contain a mineral called fluoride, which helps prevent tooth decay and gum disease. When you rinse your mouth out immediately after brushing, you may be removing the fluoride that's supposed to help protect your teeth.
Experts at the UK's Oral Health Foundation recommend spitting out extra saliva or toothpaste instead of rinsing. This allows the fluoride to stay on your teeth and you'll reap more benefits from the toothpaste. It's no different than what your dentist has you do after receiving fluoride treatment.
Why Was I Told to Rinse After Brushing?
Old habits are hard to break, but the advice to rinse after brushing isn't completely farfetched. If your toothpaste contains especially high levels of fluoride, ingesting too much may lead to:
Abdominal pain
Nausea
Diarrhea
It's pretty uncommon that you'll experience any of these symptoms if you use the appropriate amount of toothpaste (a pea-sized portion). Children are more likely to use too much toothpaste, so make sure that you monitor their usage to prevent illness.
Consider Changing Your Brushing Routine
Even if you've been rinsing your mouth for years, it may be worth considering altering your habits. Try holding off on rinsing your mouth and opt for spitting to remove extra toothpaste instead. Combine this with other proper oral hygiene habits to best care for your dental health:
The next time you brush, consider allowing your toothpaste to do its job to better protect your teeth from cavities and decay.
About the Practice
Drs. Frank and Jeanelle Marchese are a father and daughter team dedicated to improving their patients' oral hygiene. After graduating from the University of Illinois College of Dentistry, Dr. Frank Marchese went on to open Arbor Dental Care. His daughter joined him after graduating from Midwestern University in Downers Grove, Il. Dr. Frank Marchese is a member of the American Academy of Cosmetic Dentistry, the American Dental Association, and the Illinois State Dental Society. He is also a Fellow of the Academy of General Dentistry. If you have questions about your oral hygiene habits, visit their website or give them a call at (630) 969-2310.
Comments Off

on Do You Need to Rinse Your Mouth After Brushing Your Teeth?
No Comments
No comments yet.
RSS feed for comments on this post.
Sorry, the comment form is closed at this time.