July 25, 2022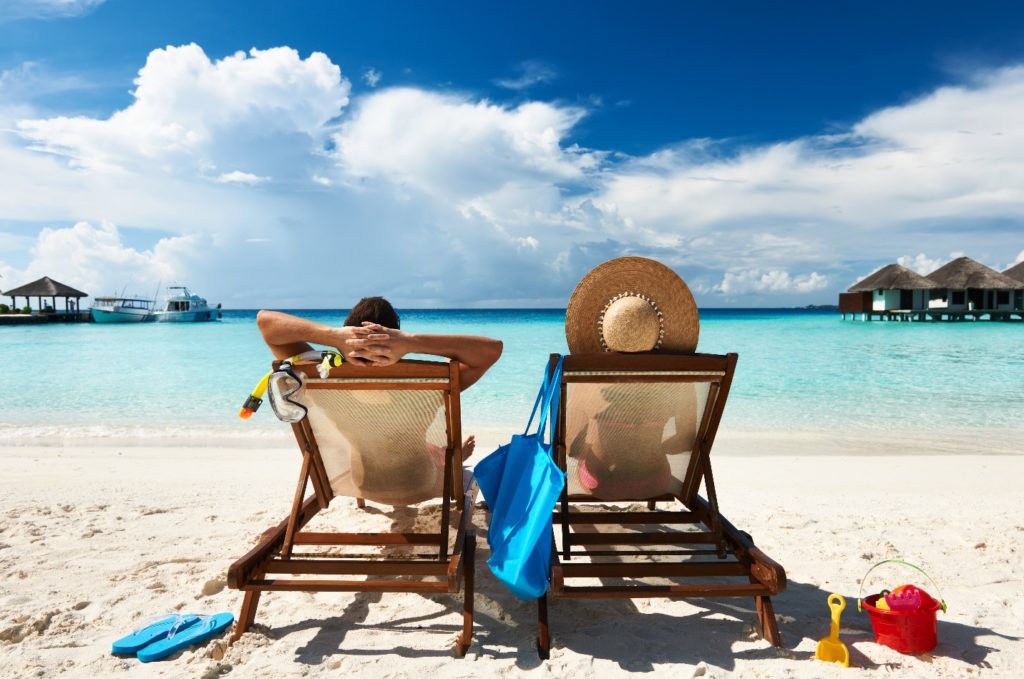 During the summer, people rush to make plans for vacations, buy tickets for concerts and events, or reserve their favorite spot at the local pool. With all of the excitement of the season, some people tend to end up in unsavory oral health situations. To prevent dental emergencies from ruining your plans this summer, read on to learn about four oral health tips
Tip #1: Schedule a Checkup with Your Dentist Before Vacation
Before you head out of town, make sure to schedule a dental checkup with your dentist. Cleanings and examinations should be scheduled every six months. During this visit, your teeth will be thoroughly cleaned. Your dentist will then do a thorough examination of your mouth. This will allow them to identify any existing oral health issues or to administer preventive treatment for ones you're at risk of developing so you don't have to stop your summer vacation to receive dental care.
Tip #2: Pack Your Oral Hygiene Essentials
Since packing up to go on vacation can be pretty hectic, it can be easy to forget something. While a phone charger can easily be replaced at one of the stores in the airport or a store along your road trip route, going too long without your oral hygiene products can mean disaster for your smile. Be sure to double-check that you've packed your toothbrush, toothpaste, mouthwash, and dental floss as well as any extra tools you need if you're undergoing orthodontic treatment.
Tip #3: Stock Up on Healthy Snack Options
Popular summer foods and drinks like ice cream and lemonade may taste good, but they can leave your smile in bad condition by the end of the season. Whether you're traveling across the world, across the country, or just down the street, make sure to pack snacks that are healthy for your smile. examples include fresh fruits and veggies like carrots and apples, lean lunch meats like turkey and chicken, and dairy products like cheese.
Tip #4: Practice Safety During Summer Sports
Pickup volleyball games, ultimate frisbee, and impromptu football games at the park are a few activities you may be getting into this summer, so be sure to protect your smile by wearing a mouthguard. This will protect your teeth and gums if you get hit in the face by a rogue elbow, frisbee, or ball. You should also drink plenty of water and avoid sugary energy drinks and protein bars.
No matter where you go this summer, make sure to implement the above tips into your routine. This will protect your smile and help you prevent dental emergencies so you can spend the season smiling up a storm with the people you love!
About the Practice
Arbor Dental Care features a team of compassionate, dedicated oral health professionals who take pride in offering you a wide range of services to keep your smile looking lovely. From preventive dental checkups and cleanings to restorative procedures, they can help you learn to love your smile. they can also offer tips and tricks so you can prevent dental emergencies and enjoy the season to the fullest. If you're ready to schedule an appointment with Arbor Dental Care or want to learn more about their services, visit their website or call their office at (630) 969-2310.
Comments Off

on 4 Tips to Prevent Dental Emergencies from Ruining Summer
No Comments
No comments yet.
RSS feed for comments on this post.
Sorry, the comment form is closed at this time.