December 1, 2022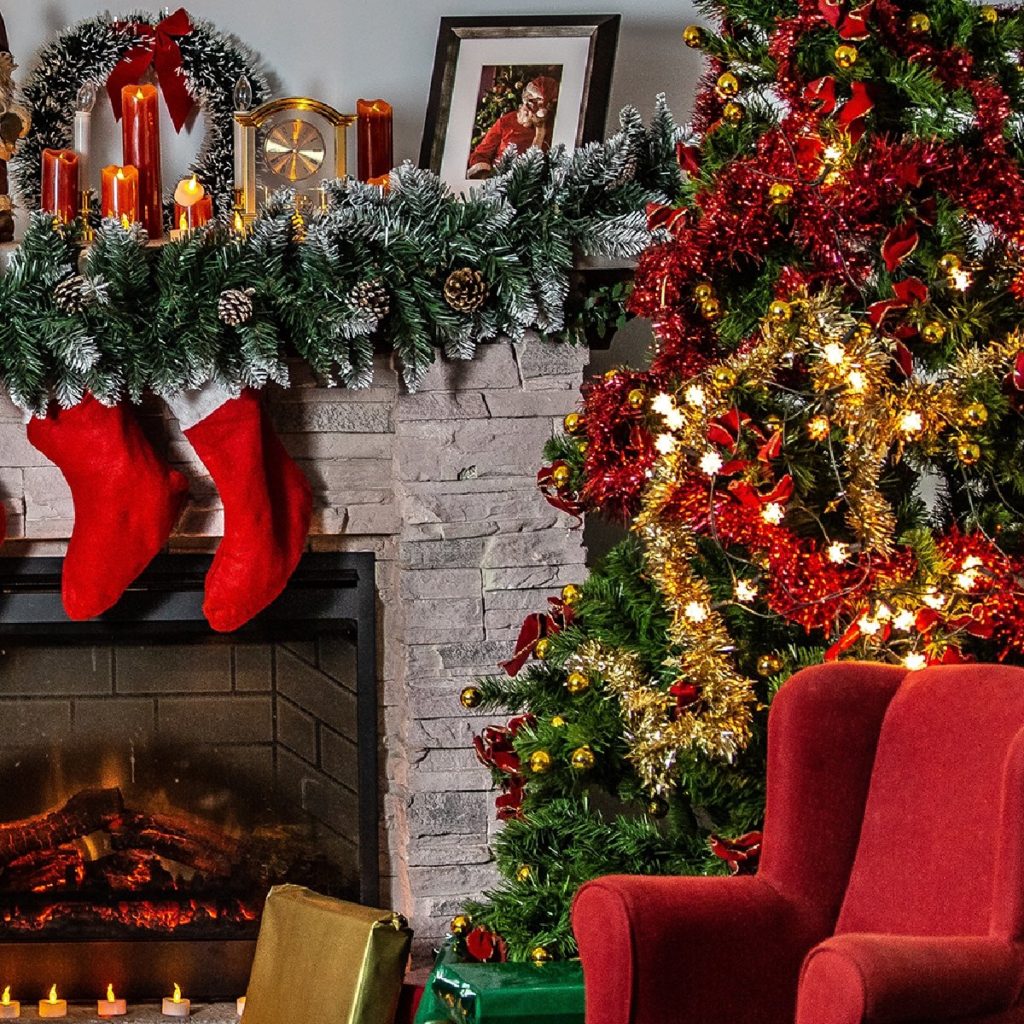 Are you excited for the holiday season? It's finally here! That means treats galore, but it also means that your smile is going to be at a higher risk of oral health issues than usual. Fortunately, the holiday season doesn't have to mean bad news for your beam. Dentist-approved stocking stuffers will help you keep your smile in check. Read on to learn about five that your family is sure to love.
Idea #1: Reusable Straws
Coffee, dark sodas, red wine, and other foods and beverages that are dark or highly pigmented can leave unsightly stains on your smile. Drinking your beverages through a straw makes this less likely to happen since they won't have as much contact with your teeth. Additionally, some reusable straws fold up and come with carrying cases so you can take them wherever you go.
Idea #2: Healthy Snacks
One of the first things that comes to mind when many people think of their Christmas stockings is candy. They are often full of sweet treats like chocolate, candy canes, and taffy. Unfortunately, these things are full of sugar and can lead to cavities. It's best to replace them with tasty snacks that won't damage your beam, such as:
Dark chocolate with a high cacao content
Almonds, cashews, & Brazil nuts
Sugar-free candies
Sugarless gum
Idea #3: A New Toothbrush
Toothbrushes need to be replaced every four to six months. This is because the bristles will fray over time, making them less effective at cleaning your smile. They also need to be replaced after getting over an illness so you or your family members don't reinfect yourselves. If it's time for new toothbrushes, consider getting them as stocking stuffers. You can even upgrade your child to an electric toothbrush if they are ready to do so.
Idea #4: Toothpaste and Dental Floss
The classic mint toothpaste isn't the only flavor available. There are all kinds of interesting ones that may make it more fun for your little ones to take care of their teeth. Just make sure that they know to spit it out after they're done brushing. There are also lots of different flavors of dental floss. Some of the kinds of toothpaste and floss that you should look out for include:
Pickle
Bacon
Waffle
Cherry
Banana
Cupcake
Strawberry
Bubblegum
Ranch dressing
Spiced pumpkin
Idea #5: A Tooth Timer
Tooth timers are great gifts for children who are still getting used to how long they need to brush . They often look like little hourglasses and can be turned upside down so the sand tells them how long they need to clean their teeth. Additionally, some of them are battery-powered. Many tooth timers come in fun colors or designs, so try buying one that matches your child the best.
Smile-friendly stocking stuffers are a great way to help your family keep their beams in good condition. So, go ahead and buy them new dental tools to fill up their stockings and make this Christmas the healthiest one yet!
About the Practice
Dr. Jeanelle "Nellie" Marchese and Dr. Frank Marchese take pride in what they do, which shows in the way that they and their team at Arbor Dental Care treat their patients. They aim to make you feel comfortable throughout your visit so you can receive the treatments you need stress-free. If you are ready to schedule a visit with Arbor Dental Care or would like to learn more about their services, visit their website or call their office at (630) 969-2310.
Comments Off

on 4 Stocking Stuffers That Are Smile-Friendly
No Comments
No comments yet.
RSS feed for comments on this post.
Sorry, the comment form is closed at this time.