January 23, 2023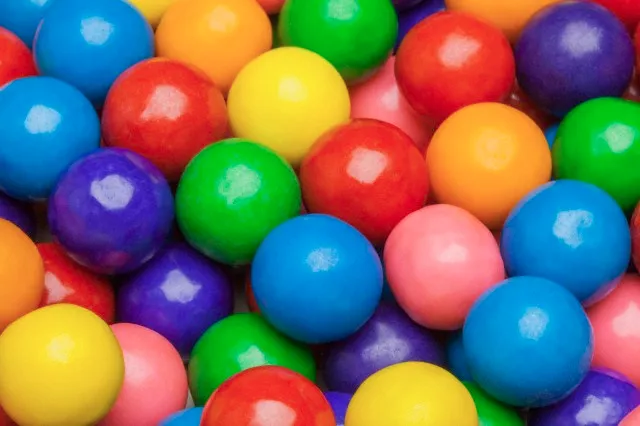 Having bad breath is never any fun. It can cause your confidence to take a hit and may make you feel self-conscious in social settings, on dates, and during work meetings. Though practicing good oral hygiene is one of the best ways to prevent bad breath, sometimes you want a quick freshen-up while out and about. In this case, you might turn to breath mints or chewing gum. But which one is better for your beam? Keep reading to find out which option is better at promoting a healthy smile.
How Breath Mints Affect your Smile
When you want to freshen up your breath, you might pop a mint. This may seem harmless, but this is unlikely to do you any favors. Many brands of mints are full of sugar. This feeds bacteria in the mouth, which release acids that weaken your enamel. As a result, you will be more likely to develop cavities. For this reason, it's a good idea to avoid mints when possible.
Why Chewing Gum is Better for Your Teeth
Regular gum is also full of sugar, but, as long as you pick sugar-free chewing gum, there are several ways that it can benefit your oral health, such as:
Increased saliva flow – When someone has dry mouth, this is because their salivary glands aren't producing enough saliva. This increases their risk of developing oral health problems, such as tooth decay, gum disease, and mouth sores. Chewing sugar-free gum increases your saliva production, which washes away bacteria and food particles.
Reduced plaque levels – Xylitol is a natural sweetener that is found in various fruits, veggies, and mushrooms. It is also added to some brands of sugar-free gum. Though it makes chewing gum taste as sweet as any candy, it can actually benefit your teeth. Research shows that xylitol prevents plaque from sticking to your tooth enamel. This means that it may reduce and even reverse tooth decay by increasing re-mineralization of your teeth.
Gum Can't Replace Oral Care
Though chewing gum can help prevent oral health issues, it isn't the only way to keep your smile healthy. A few other ways to keep oral health problems at bay include:
Limit your consumption of sweet, sticky, acidic, and starchy foods and drinks
Eat fresh, crisp fruits and veggies, such as carrots, apples, and celery
Brush your teeth once each morning and once every night
Floss once each day, preferably after your last meal
Drink lots of water to keep your mouth moist
Rinse daily with fluoridated mouthwash
About the Practice
Arbor Dental Care puts a focus on the individualized treatment and overall well-being of their Lisle patients. They are led by two skilled dentists, Dr. Jeanelle "Nellie" Marchese and Dr. Frank Marchese, who truly love what they do and are here to help you reach your oral health goals. They offer treatments like checkups and cleanings to keep your smile in good shape and can also give you information on if breath mints or chewing gum is better for your smile. If you want to make and appointment with Arbor Dental Care or to learn more, visit their website or call (630) 969-2310.
Comments Off

on Breath Mints or Chewing Gum: Which is Best for Your Teeth?
No Comments
No comments yet.
RSS feed for comments on this post.
Sorry, the comment form is closed at this time.