February 28, 2023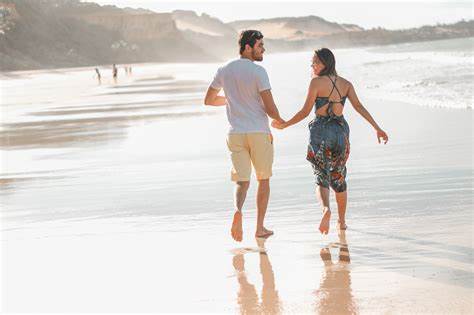 If you have plans for Valentine's Day this year, you are likely starting to map out the evening. Maybe a candlelit dinner? Or maybe sipping champagne on the beach at sunset? Or you can keep it casual with an outing to your favorite ice cream parlor. Regardless of how you chose to spend the holiday of love, it's important to continue keeping your smile in mind, especially if you're undergoing Invisalign treatment. There are several ways that undergoing Invisalign treatment can affect you during Valentine's Day, so read on to learn what they are!
#1: Confidence Boost
Invisalign works in the same way as traditional braces. These smooth, plastic aligners apply gentle pressure to the teeth to gradually move them into a more ideal position to close gaps and fix alignment and bite issues. Having a more uniform beam can give you the confidence boost you need to sweep your Valentine's Day date off their feet.
#2: Speech Alterations
You may have some problems speaking clearly when you first start Invisalign treatment since the trays alter the space in the mouth. As a result, your tongue may move around the teeth differently. This can change the way you pronounce some words. For example, some patients develop a temporary lisp. The lisp should go away once you've had time to adjust to your new aligners. Even so, there are some ways to adjust quicker, such as:
Repeating difficult-to-pronounce words
Having conversations with others
Reading aloud
#3: Eat Without Worry
Traditional braces come with a long list of dietary restrictions. This is because certain foods may get caught in the brackets and wires or damage them. Fortunately, since Invisalign is removable, you can eat nearly anything without issue.
Even so, it may be best to avoid dark or highly pigmented foods and drinks when possible to prevent staining. You should also thoroughly brush and floss after each meal, which will also help prevent aligner staining and will keep food from getting caught behind your trays and raising your risk of tooth decay.
#4: Increased Risk of Bad Breath
Bad breath, or halitosis, is an issue that may develop during Invisalign treatment. Even so, it shouldn't last very long as long as you clean your aligners properly. They need to be thoroughly brushed at least once per day with a soft-bristled toothbrush and non-abrasive toothpaste to remove plaque and food particles. You should also soak your trays in a solution made for aligners, dentures, or retainers once daily to kill harmful bacteria.
About the Practice
Arbor Dental Care and its two skilled dentists, Dr. Jeanelle "Nellie" Marchese and Dr. Frank Marchese, put a focus on the individualized and exceptional care of each of their patients. They offer treatments like Invisalign to straighten misaligned beams and give you a confidence boost. They can also give you advice on how to keep your treatment on track leading up to Valentine's Day and beyond. If you are ready to set up an appointment with Arbor Dental Care or to learn more about Invisalign, visit their website or call their office at (630) 969-2310.
Comments Off

on 4 Things You Should Know About Dating with Invisalign
No Comments
No comments yet.
RSS feed for comments on this post.
Sorry, the comment form is closed at this time.