August 31, 2023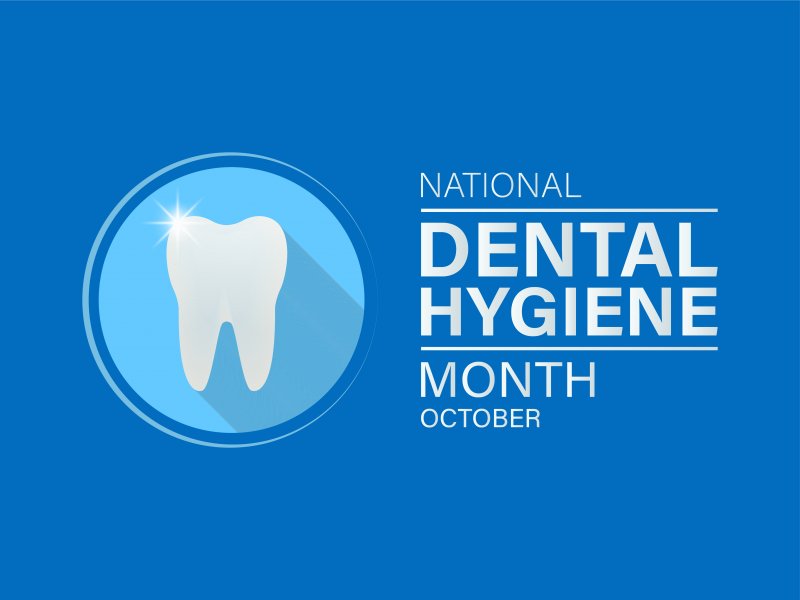 With August nearly over, summer is coming to a close. It won't be long before fall and its various holidays show up. In fact, maybe you're already excited for this year's Halloween. Before you think of sweet treats, though, note that October is also Dental Hygiene Month. Those thirty-one days are as much about oral health as they're about spooky spirits. Luckily, your Lisle dentist can help you honor the occasion. To that end, learn these vital oral habits to prepare for Oral Hygiene Month.
Brush Your Teeth the Right Way
Like most, you probably already know that you should brush your teeth. You may even wield your toothbrush twice daily (as most dentists suggest). Still, you'll only get the most from touching if you do it rightly.
You see, there are actual steps to proper brushing technique. The first is to well-position your toothbrush, tilting its head at a 45-degree angle. Next, you'll want to move the brush head back and forth gently. For the third step, ensure the brush covers all your mouth surfaces – the inside, outside, top, and bottom. Lastly, don't forget to brush your tongue, too – the habit will give you fresh breath.
Remember to Floss Well
Dentists say you should floss between your teeth at least once daily. This practice will enhance your oral health and prevent future complications.
In general, good flossing (with traditional floss) involves several guidelines. They are the following:
Break off 18-24 inches of dental floss. To hold this floss correctly, wind most of the string around both of your middle fingers.
Make sure you hold the floss taut with your thumbs and index finger.
Place the floss in between each of your teeth. From there, gently slide it up and down.
As the floss reaches your gums, curve the floss at the tooth's base to form a C shape.
Always Hydrate & Rinse
As it turns out, drinking (and rinsing with) water isn't just good for overall physical health. This habit also strengthens your teeth and gums.
Keep in mind that water has no harmful effects on your mouth. To that extent, drinking and rinsing with it will just wash away harmful debris or bacteria. You'll then have a cleaner oral cavity, one that's less likely to suffer tooth decay or gum disease.
With all these facts stated, don't use sweet substitutes for water. Drinking (and rinsing with) acidic beverages will just erode your tooth enamel more.
Aside from Labor Day and a few others, Dental Hygiene Month may be your first big Fall holiday. So, try to prepare for it with the tips listed above!
About the Practice
Arbor Dental Care is based in Plano, TX. Led by Drs. Frank and Jeanelle Marchese, our practice strives to give personalized care to each patient. We thus perform preventive, cosmetic, and restorative services tailored to your unique smile! At the same time, our team is well-equipped to perform emergency treatments like root canal therapy and tooth extractions. For more information or to book an appointment, you can reach us on our website or by phone at (630)-969-2310.
Comments Off

on 4 Crucial Habits for Dental Hygiene Month
No Comments
No comments yet.
RSS feed for comments on this post.
Sorry, the comment form is closed at this time.